Stay up to date
NFAA

News
Mar 17, 2022
A GUIDE TO THE 2022 NFAA INDOOR NATIONALS IN LOUISVILLE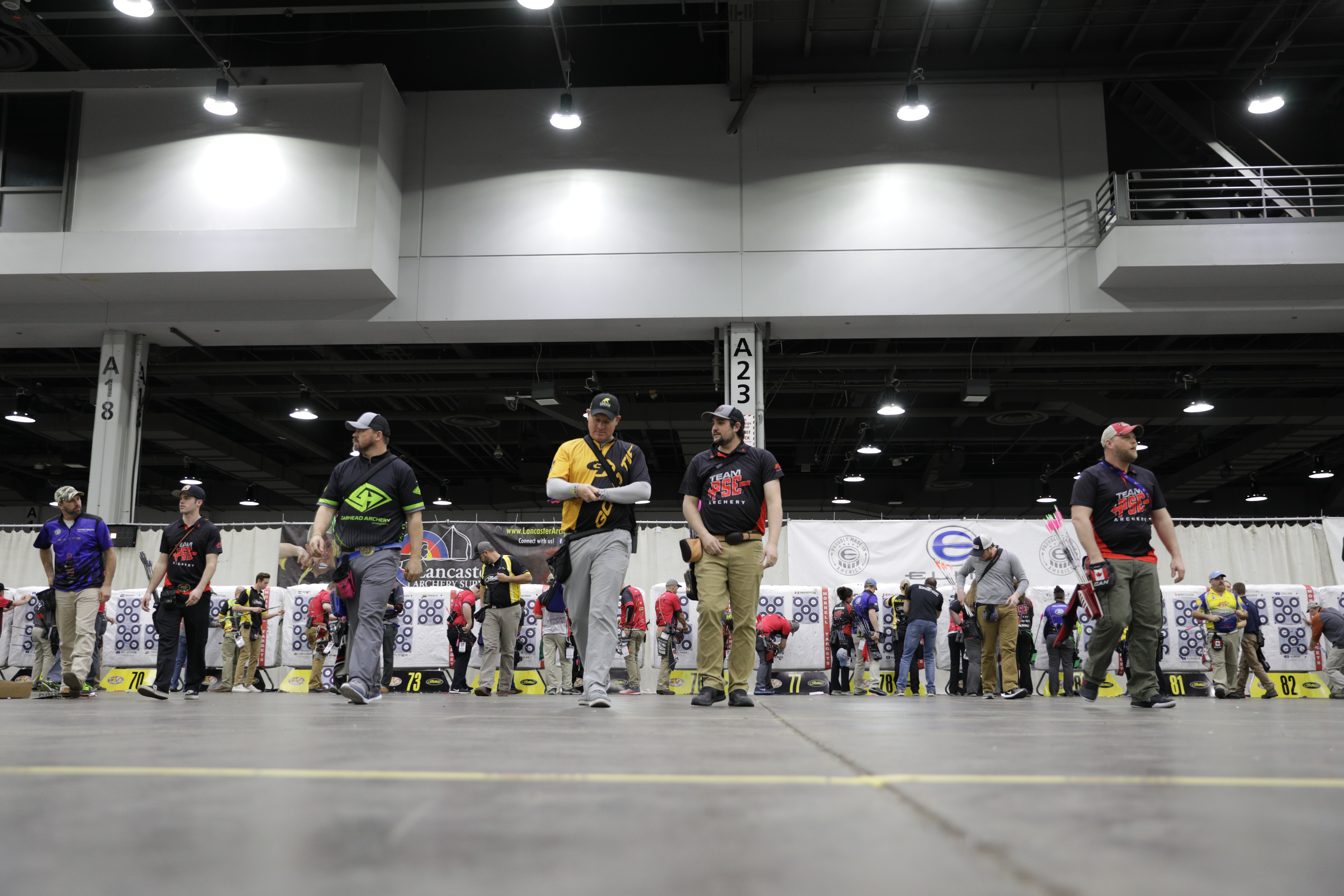 This annual event awards national championship titles from the NFAA.
Indoor Nationals is the second competition on the National Field Archery Associations three-star tour after The Vegas Shoot. In 2022, the tournament will be held on March 18-20 at the Kentucky International Convention Center (KICC) in Louisville, Kentucky.
As well as the main competition, activities at the event include a Team ProAm, Practice with the Pros and the finals of the USA Archery Indoor Nationals.
The defending professional champions of the NFAA Indoor Nationals are Kyle Douglas, Sharon Wallace, Kendall Woody, Debra Ochs, Tony Harbaugh and Dee Wilde.
The prize fund extends across all divisions, with the winner of the freestyle professional male event set to take home the biggest check.
SCORING
Archers shoot the NFAA 300 Indoor Round at a blue and white target face.
It's archer's choice between a single- or five-spot, but everyone shoots 60 arrows - 12 ends of five - for a maximum of 300 points per round, called an NFAA 300 round. Most targets are set at 20 yards; cubs aged 11 and under shoot over 10 yards.
Each shooting line has two ends of practice before scoring begins; halfway through the round, archers switch their targets from top to bottom, or vice versa, on the target butt.
Everybody shoots for two days at the NFAA Indoor Nationals, one NFAA 300 round each day, and a clean score for the weekend is 600 points with 120Xs.
In the professional divisions, ties for first, second and third place are determined by shoot off immediately after the last shooting line.
The shoot-off starts with one practice end, followed by one end during which only the X-ring sores five points, before moving to only inside-out shafts in the X-ring scoring five. It's a sudden-death knock-out until a winner is decided.
In the non-professional junior, adult and senior divisions, only ties for first place are determined by shoot off, using the same format as the professional divisions.
SCHEDULE
Friday, March 18: Archery Trade Show, late registration and check-in, paid practice, bow storage available, professional divisions: day 1 scoring, meet the pros, Pro-Am team vent.
Saturday, March 19: Archery Trade Show, bow storage, paid practice as space allows, professional divisions: day 2 scoring, junior and amateur divisions: day 1 scoring, OK by Orissa Kelly, Easton 100 Celebration, professional shoot-offs.
Sunday, March 20: Archery Trade Show, bow storage, paid practice, junior and amateur divisions: day 2 scoring.
QUICK INFO
Event: NFAA Indoor Nationals 2022
Dates: March 18-20
Venue: Kentucky International Convention Center (KICC), Louisville, Kentucky
Shooters: 1,500+