Stay up to date
NFAA

News
Jun 30, 2016
An Archer's Determination
Zipping down a steel cable at a fast speed is a thrill for all ages.
A few days before Halloween William Hayes attended a church outing with friends and family where they were zip lining. Several children had gone down the zip line before William, but as he zipped down the steel cable, something went wrong. William fell from the zip line to the ground below him.
William suffered compression fractures to his upper spine and herniation of lower back from his fall, which left him in a back brace and the use of a cane. Regardless, William wasn't going to let his injury keep him from his everyday life, and his love for archery and Boy Scouts.
William began shooting archery in 2008 once he saw his dad shooting and wanted to try it. As soon as he tried it, William became addicted and was given his first bow. Over the next few years he continuously shot, but it wasn't until 2012 when William won his first tournament. This win was a defining moment for William.
"He loves the thrill of the shoot," said Robert Hayes, William's father. "During tournaments he often encourages his opponents to shoot better."
After his first win William became more dedicated to the sport and began to practice regularly. He continued to enter tournaments and he continued to come home with a win.
Going from being an active 14-year-old who was constantly doing something to a boy with limited movements was not easy for William. But the thought of being able to pull back his bow pushed him to heal faster.
"Of all the things to miss [because of my injury], I missed shooting the most," said William.
Four months after his injury William began pulling back his bow, though he limited himself to 14 pounds to start. Over the last few months he has been able to practice with very little discomfort. William currently shoots 30 to 35 arrows everyday, and each week he strives to increase the number of arrows.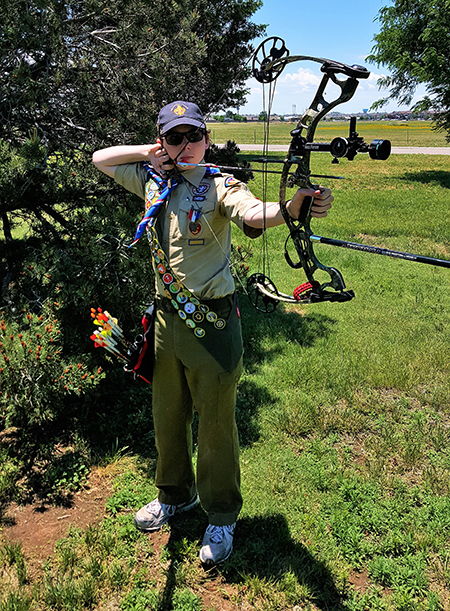 William competed in his first tournament since his injury on April 16. It was a 3D tournament and instead of shooting from the youth markers, William shot from the adult markers because he loves a challenge. William walked away with a score of 286 points out of a possible 300.
On May 21 William attended another tournament. Instead of shooting in his youth division, William entered the men's open class where he came out with second place. William finished with a score of 372 points out of 400. The first place score was 373 points.
William did not let his injury hinder his ability to perform on the archery courses. His love for the sport drove his determination to get better to be where he was before the injury.
William's passion and determination also can be found in his love for being a Boy Scout. Just like archery, his injury put a hindrance on his project to become an Eagle Scout. October 18, 2015, two weeks before he went to the Board to have his Eagle Project approved, William fell off the zip-line. With use of a cane and back brace, William took his project to the review board.
"I can lead the project," said William. "I can talk them through how it is done and what order to do it. They can be my hands."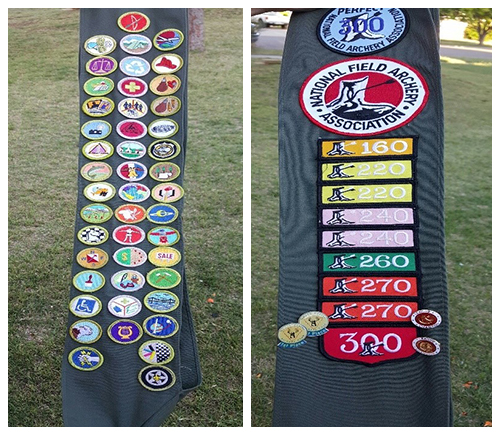 With the help of volunteers from the Texas Ramp Project William was able to build a handicap ramp for a woman to easily get into and out of her home.
Even after suffering a terrible injury, William never gave up pushing for what he wanted most: to be an Eagle Scout, and to shoot his bow. The successes William had while injured shows a strong possibility for even more greatness in his future. William is a reminder to all archers to just get out and shoot again, no matter what it takes. The love for the sport will overpower all other obstacles if you try hard enough, just as William did.