Stay up to date
NFAA

News
Sep 01, 2022
Councilman Spotlight: Lee Gregory - Southern Section
The National Field Archery Association (NFAA) Councilmen are elected from each of the following sections of the United States: the Northwestern, Southwestern, New England, Mid-Atlantic, Mid-Western, Great Lakes, Southern, and Southeastern. Interested in getting more involved in the NFAA? Contact us at info@nfaausa.com for more information.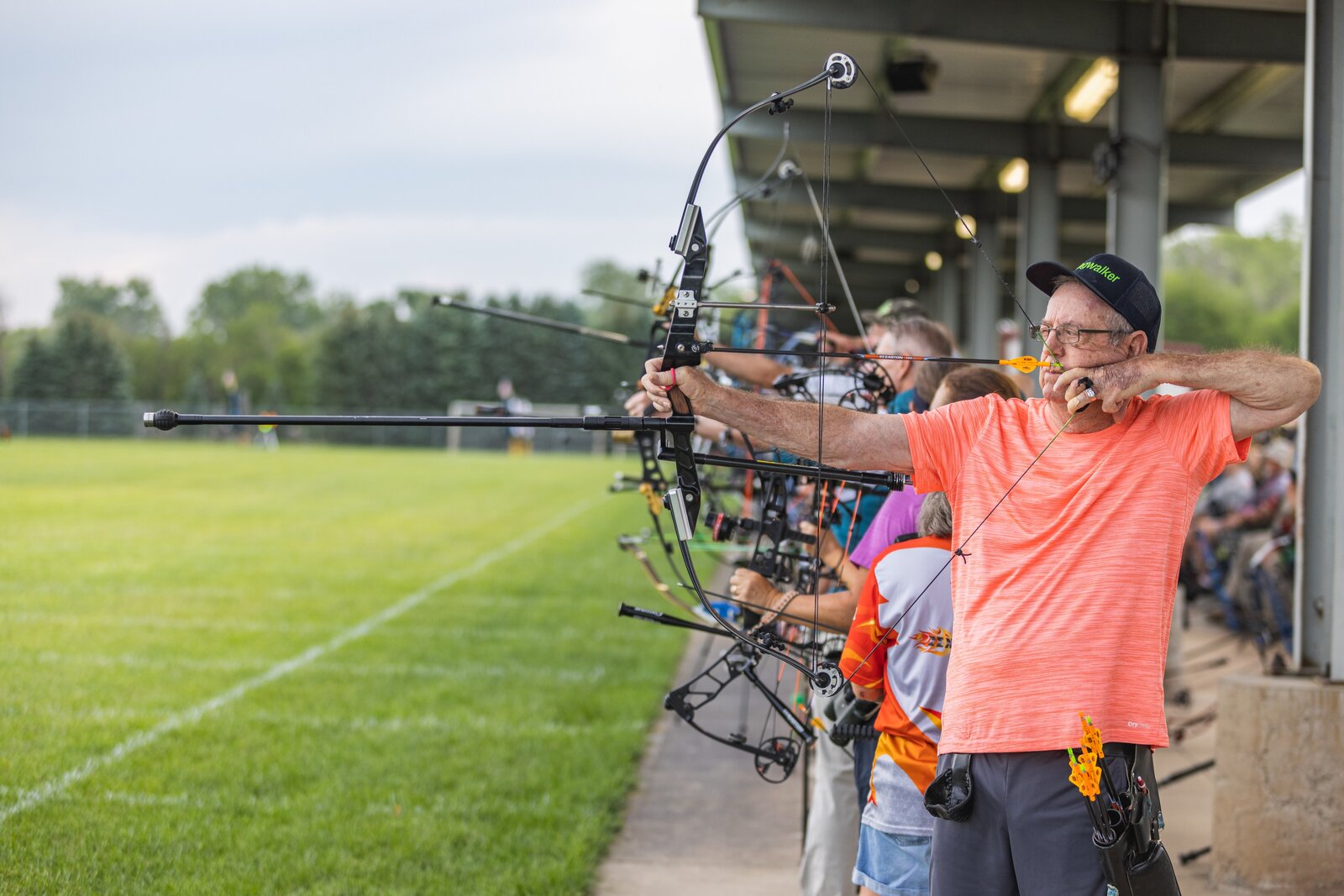 In Texas, hunting season begins on the first of November. For archery, the season begins a month earlier. Because my oldest brother-in-law shot with a bow he got to start a month sooner than my wife's brother and myself. My father-in-law suggested that we start shooting a bow so that we could give him some competition. I bought a bow immediately and headed home to Corpus Christi where we lived at the time. If I remember correctly, the bow was a Bear Kodiak hunting bow-50/55 lbs.
As I arrived at the practice range for the first time, I was met by some guy who asked, "What style do you shoot?" I had no idea what he was asking. He looked at my bow with one pin attached to it and explained to me, "You are shooting Freestyle just like that guy over there on the practice range." He had a recurve, check its sights, a long stabilizer, and a release. I figured that might be necessary information to know.
I went from that Kodiak bow to two recurves and then to an Olympus compound that was made in Houston, Texas. After that, I got a PSE that just came on the market and in 1975 I won my first State Championship, beating both my brothers-in-law and Bobby Hunt who was about the best shooter in Texas at that time. It was around this time that I was elected the Tejas Archery Club President and then Field Governor for South Texas.
For several years my wife, her sister, two brothers-in-law, and I were well-known in the archery field. We were often called, "Those damn Brothers-in-law!" I was working for Xerox and was transferred back to Central Texas and moved to Georgetown. While working on the Fort Hood Military Base at Killeen, I met Ellis Gibson, who had a small archery shop in that town. He talked me into going and shooting the tournament in Las Vegas. From then until his death, I considered Ellis one of the best archers in the world. But he was never too great to help and encourage his fellow archers. He taught me more about arrows, tuning, timing a bow, and form than I could ever have learned on my own.
After several months at Fort Hood, Xerox moved me back to Austin where I bought an archery shop with two other guys about 1982. The Hoyt representative put me on their shooting staff and I shot Hoyts until around 2006. In 1985, I left Xerox and began my own printing business in Georgetown, Texas and the first things to go were the archery shop business and my time spent shooting,
In 2006 I had shoulder surgery on my left shoulder and could no longer hold my bow steady enough to shoot. My doctor said that it was probably the best my shoulder would ever be so I began to consider shooting left-handed. I called Rick Gilley in Oklahoma for advice, since he had to switch over at one time and he said it would take about 2 years to get back to a competitive level. Dang! So I began shooting a Genesis compound at a bale about five feet away to strengthen my left arm. While I was trying to figure this out, someone suggested I should shoot Barebow. That's when I met David Hughes and I was hooked and began practicing to beat him. I know some people think Barebow is the first step to quitting, but I've never looked back. The camaraderie of the Barebow fraternity of archers has encouraged many lifelong friendships!
I planned on mastering Barebow and then moving on to another style and another, but I have not yet mastered Barebow and probably never will. During all this time shooting Freestyle for almost 32 years and now Barebow, I have been fortunate enough to win numerous tournaments; from my first State Championship to Sectional awards, National awards, indoor and field, and IFAA and the Senior Olympics.
All the while, being very involved in shooting, I have stayed active in the political operations of the organizations. Being an archer and enjoying the sport needs to be balanced with participation and work behind the scenes. I feel a sense of duty to the sport and the organization to keep archery viable for generations to come. I have served as a Club President, State Field Governor, editor of the newsletter, NFAA State Director, and currently hold office now as the State Tournament Director and Southern Councilman.
I began shooting a bow in 1972 and that decision opened for me a world of new knowledge and possibilities. Archery has instilled in me perseverance, responsibility, dedication, and confidence. I've been blessed to have a family that understands and encourages me to participate and invest my time and efforts into this sport. My son and grandsons have even joined me in tournaments. So many friendships have been formed over these years and I know if I had trouble anywhere, I could reach out and have help at my fingertips because of archery. I also have to thank my fellow shooters that have been behind the scenes with me working and giving of themselves for the enjoyment of others. I thank them from the bottom of my heart for the greatest honor I have ever been given by electing me into the Texas Field Archery Hall of Fame in 2005.
I feel that at my age and after two major surgeries with medical complications, I can still make a difference to someone and that I can still shoot a winning score. I am now retired and have promised myself I would exercise to shoot and shoot to make me exercise! What a great future I have!