Stay up to date
NFAA

News
Jun 27, 2020
NFAA Grows Outreach Team to Further Membership and Program Development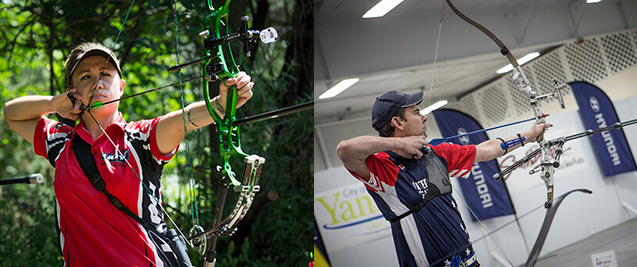 Yankton, SD- The National Field Archery Association (NFAA) has added two new positions in 2020 to further the growth of membership and national programs.
Erika Jones joined the NFAA team in January 2020 as the Outreach Project Manager. Jones will work directly with the state organizations and NFAA clubs and shops to grow membership at the grassroots level. Jones is a former world number one compound archer with over twenty World titles and numerous National titles to her name.
Jones recently completed her Master of Business Administration with a focus in Project Management from DeVry University-Keller Graduate School of Management. Upon graduation, Jones knew she wanted to find a way to stay involved in the sport of archery.
"My time working with the NFAA has already been incredibly rewarding. I am fortunate to have the opportunity to give back to the organization that introduced me to archery and helped shape my life," commented Jones. "I look forward to working with NFAA staff to implement new membership programs that will ultimately increase membership benefits and grow the organization from the grassroots level."
Jones has a rich history with the NFAA as she competed as a cub archer all the way through the professional ranks.
"Erika was the recipient of the largest NFAA/Easton Foundation scholarship in our history. She competed at every level and in every discipline the NFAA has to offer," praised Bruce Cull, NFAA Executive Director. "Her knowledge and experience will be invaluable to our team."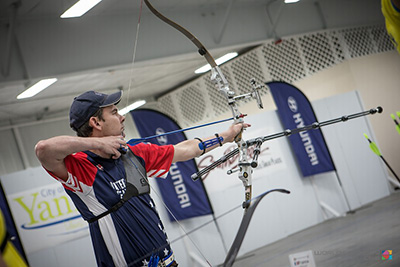 Vic Wunderle will join the NFAA team in August 2020 as the Program Manager. Wunderle will focus on developing and implementing new programs in partnership with Jones, with a focus on education and training.
"I'm very excited about this new chapter in my life," said Wunderle. "I grew up in competitive archery and am excited to pass on my knowledge and that of others in the industry through the development of new programs."
Wunderle, a two-time Olympic medalist, holds a bachelor's degree in Wildlife and Fisheries Science from Texas A&M University. He is an NTS Level 4 certified coach who has privately coached and mentored students and teammates to a number of championship titles and teams throughout his illustrious career. Wunderle has eight World titles and forty-six National titles in compound, recurve, indoors, outdoors, field and 3D.
"Over his career, Vic has experienced everything archery has to offer," exclaimed Cull. "He brings so much knowledge of his own and even more from the connections he made from decades in the sport. With the help of both Vic and Erika, we are excited to work on new archery and bowhunting programs and revamp our existing ones. We hope to do this by leveraging the strength of our state and club networks. Our goal is to update and grow the NFAA for future generations!"