Stay up to date
NFAA

News
May 05, 2021
NFAA Indoor Nationals Extends Stint in Louisville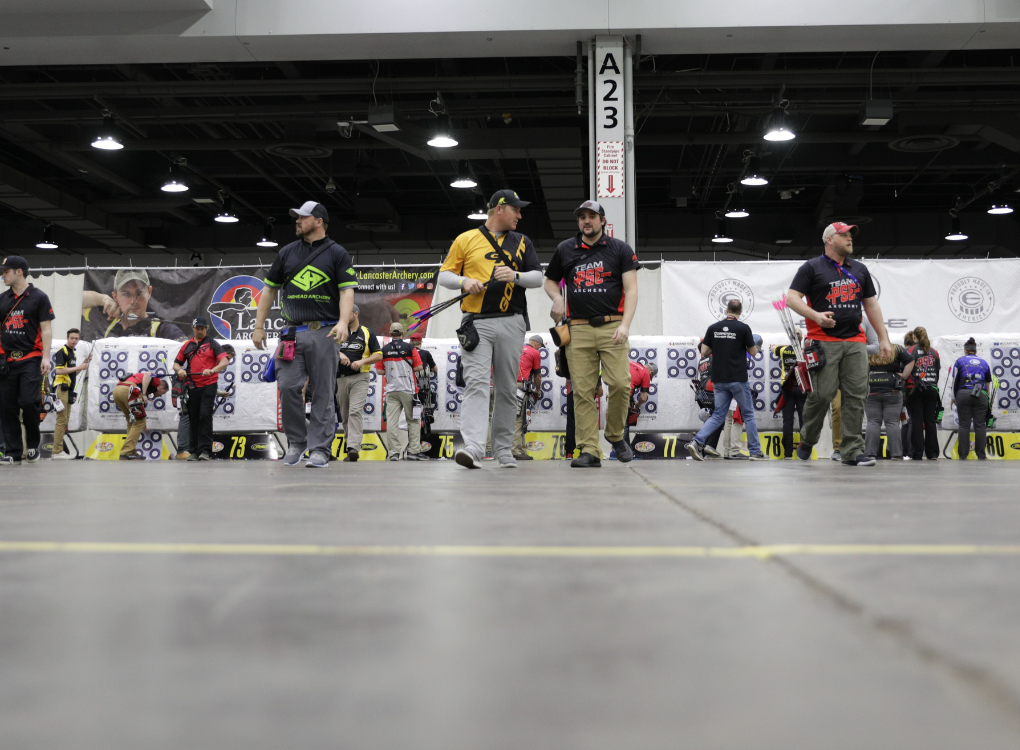 Yankton, SD - The National Field Archery Association (NFAA) Indoor National Tournament will remain in Louisville, Kentucky through 2024. Due to the world-wide pandemic the 2020 and 2021 tournaments were cancelled in Louisville. Therefore, the NFAA has extended the agreement to host the tournament in Louisville through 2024.
The 2022 tournament was already contracted, but the 2023 and 2024 tournaments have now been scheduled on the books in Louisville at the newly renovated Kentucky International Convention Center (KICC).
Dates:
2022: March 18 - 20
2023: March 24 - 26
2024: March 15 - 17
NFAA Executive Director, Bruce Cull explains why the KICC is perfectly suited for the Indoor National Tournament which has drawn as many as 2,000 archers to compete for a National title, "The facility has been beautifully renovated and is state-of-the-art. It has over 200,000 sq. ft of vendor and competition space in a single hall. Plus, the downtown hotel scene is new and improved, most of the existing properties have been remodeled and new properties are popping up all over."
The NFAA Indoor Nationals brings together the top archers from around the U.S. to shoot the iconic 5 spot, blue and white face. The tournament, now in its 41st year, was started in 1980 in Omaha, NE with just 500 attendees. It has called several cities home, including Kansas City, Tulsa, Louisville, Cincinnati, and Yankton, SD. The NFAA was previously hosted in Louisville for 13 years, from 2004 to 2016. The event will return to Louisville after a 3-year move to Cincinnati, Ohio during construction of the new convention center. The NFAA hosted the 2020 tournament virtually, and moved the 2021 tournament to Yankton due to lingering pandemic restrictions. The 2021 tournament attracted just over 750 archers to compete for the titles.
The NFAA has worked closely with the City of Louisville to reserve hotels at competitive rates.
Hotel booking information will be released in the coming months.
"We look forward to seeing everyone back in Louisville! We are excited to see how this event can grow in its new home," exclaimed Cull.