Stay up to date
NFAA

News
Apr 04, 2016
Pro Profile: Sarah Lance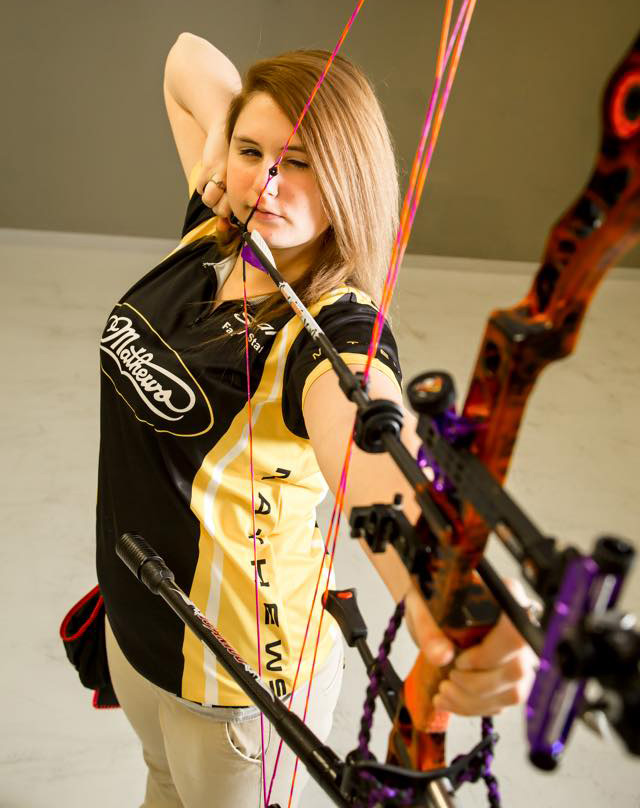 NFAA: How old were you when you first got into archery, and how did you get your start?
Sarah Lance: I was 6 when I started shooting. My dad wanted something for us to do together so he bought me one of those little plastic bows so I could shoot with him in the backyard. Then when I was 9 I met my coach and I started competing.
NFAA: How do you normally train for a tournament?
Sarah Lance: I typically train for a tournament the same as I do at a normal practice session. I try to practice 3 times a week, I just use the target face that I will be shooting in the tournament and I shoot the same number of arrows and ends that I would have to shoot there.
NFAA: So far 2016 has been a good year for you since you 2nd place at Vegas and have won the Lancaster Classic and Indoor Nationals. How does it feel to have such a strong start to the year?
Sarah Lance: I work really hard to stay consistent and perform well. It was really important to me to have a good start to my year so it feels really great to have accomplished the success I've had so far.
NFAA:How will you carry your winning momentum throughout the rest of the year?
Sarah Lance: I like to set goals for myself so I'm constantly working towards something new and trying to accomplish my goals. I have some new goals for this outdoor season so right now I'm trying to get my equipment ready for the rest of the season and then start working towards my new goals and hopefully keep my momentum going.
NFAA: What is the biggest obstacle you had to overcome during your archery career?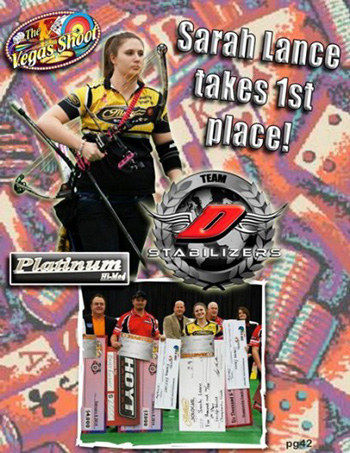 Sarah Lance: My biggest obstacle has definitely been letting down, especially when I'm competing. I really hate letting shots down so I try to push through the shot a lot of times instead of shutting down and starting over. 90% of the time pushing through and staying with my shot works out for me, but it's that 10% of the time that it costs me. I still hate to let down, but after costing myself good shots when I couldn't afford it in tournaments I am slowly getter better at it.
NFAA: What is your favorite archery memory?
Sarah Lance: My favorite archery memory is winning Vegas in 2014. That was one of my biggest goals for my career and winning will always be one of my greatest accomplishments.
NFAA: You were recently called out by BowJunky Media and you spoke about an archer's mental game. What is the best piece of advice you could give to an archer who's struggling with their mental game?
Sarah Lance: My biggest piece of advice is to take every round one arrow at a time and focus on your shot. If you make a bad shot and it doesn't have the outcome you wanted then forget about it and go on to the next one. You can't get arrows back as much as I wish we could so why dwell on it and let it discourage you. And don't ever give up. Keep working and moving forward. Even the greatest archers have obstacles so don't let those stop you from accomplishing your goals.
[caption id="attachment_5878" align="alignleft" width="254"]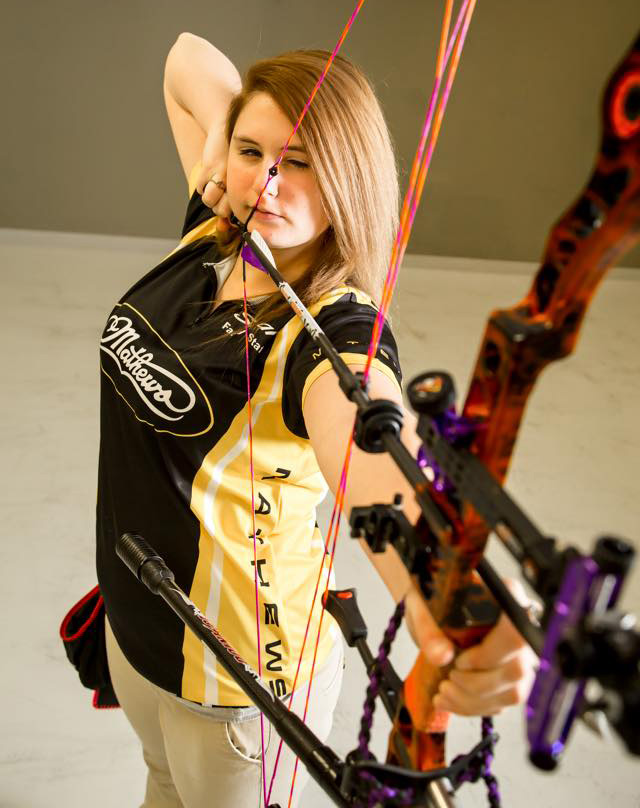 Sarah Lance, 2016 Indoor Nationals champion.[/caption]
NFAA: Other than practicing for tournaments or shooting tournaments, how do you spend your time?
Sarah Lance: I have a full time job at a bank so I work 8 a.m. to 5 p.m. Monday through Friday. We also have a young dog and a new house we just bought last year, so I have been spending a lot time with my boyfriends family, working, taking care of my dog and working on our house lately.
If you want to keep up with Sarah and her tournament journey you can follow her on Facebook or Twitter. Sarah does blog about her experience at tournaments which you can read here.