Stay up to date
NFAA

News
Nov 16, 2021
Register Today for the 2022 National Indoor League!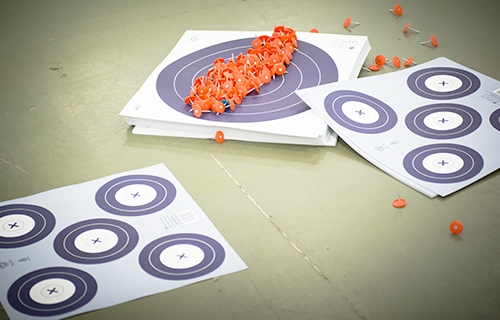 The National Field Archery Association is excited to announce the 2022 National Indoor League, January 2 - March 13!
The League will run for 10 weeks at NFAA ranges across the country, offering members the opportunity to compete at a national level from their hometown. Archers will shoot Vegas rounds for the first 5-week session and NFAA 300 rounds (blue/white face) for the second 5-week session. Scores and scorecards will be uploaded by the archer via an online form prior to the end of each session. The archer's top 4 scores from each session will be counted toward their National Indoor League final placement.
NFAA National League Champion belt buckles will be awarded to the top finisher in the Championship flight for each division.
Host locations with a current NFAA club charter or shop license and current NFAA Indoor Range Certification will be eligible for rebates. Note that League scores do NOT have be shot at a host location. If there is no host in their area, archers can also participate at any 20 yard indoor range around the country.
All participants are entered to win entries into the 2022 National Indoor Championships and other prizes!