Stay up to date
NFAA

News
Jun 04, 2013
South Dakota National Guard Breaks Ground at NFAA Headquarters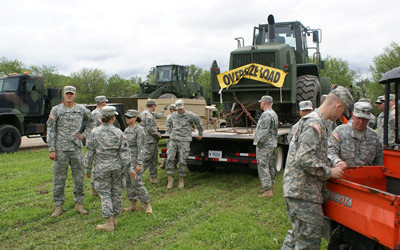 Yankton, SD-The South Dakota Army National Guard completed their two-week Annual Training at the NFAA Easton Yankton Archery Complex. These summer programs give the National Guard the opportunity to conduct training at various locations to maintain proficiency on the equipment in which they operate. The 153rd Engineering Battalion, 842nd Horizontal Engineering Company; 1st Platoon along with detachments from other SD National Guard Units were designated to travel from Belle Fourche, SD to 800 Archery Lane in partnership with the NFAA Easton Yankton Archery Complex and the NFAA Foundation. This Platoon of Soldiers, led by 2nd Lieutenant Seth Uschuk and Sergeant First Class Travis Pokorney will complete the majority of the earth-moving construction during their two-week Annual Training, June 9th-23rd. After this time period, work will be completed throughout the course of the year by various other members of the National Guard until its culmination in June of 2014.
Annual Training projects like the one in Yankton, SD provide real world training opportunities for our service members in order to better prepare them for their wartime missions while simultaneously providing support to qualifying non-profit organizations. The SD National Guard will exercise their skills with the construction of three new NFAA field ranges as well as an NFAA outdoor target range (FITA). The complete project will include machine-made hills and valleys, new roads, a comfort station and concession stand, archery shooting towers, improvements to the Complex fishing pond, seeding of grass and the planting of several hundred new trees. When finished, the courses will rival some of the top outdoor ranges throughout the country. The NFAA will debut the new ranges when they host the NFAA Outdoor National Championships and the IFAA World Field Championships July 30-August 8, 2014. "This is quite a project with some amazing equipment! It's awesome to see young men and women using their skills and training for their real jobs. What an incredible program, providing help to not only a non-profit national sporting organization but also to the Midwest, South Dakota, Yankton County, and the City of Yankton. The Project totals $1.12 million dollars and will be completed in phases during the next year.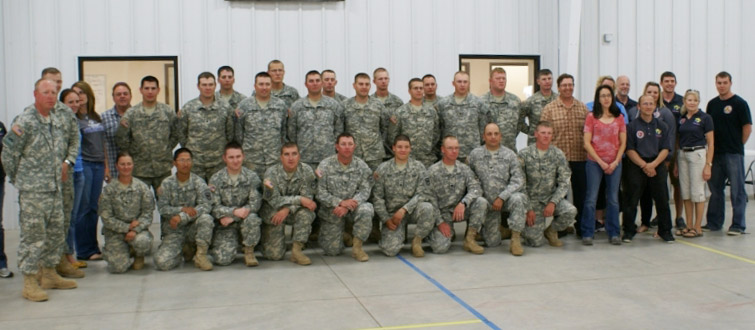 This project will help provide good, wholesome, family-oriented recreation; and economic development. Archers should be ready for some challenging and fun courses in 2014," exclaims Bruce Cull, NFAA President. Special thanks to the Partners; SD National Guard, SD Governor's Office of Economic Development, City of Yankton, Yankton County, Easton Foundations, SD Game Fish and Parks, Dave Gordon Foundation, Pittman-Roberts Act, SD Department of Corrections through the Inmate Work Release Program and all the individual donations and volunteer labor for making this project a reality. For additional information or questions regarding the Project, please contact the National Field Archery Association Foundation at 605-260-9279 or by email at info@NFAAUSA.com.