Stay up to date
NFAA

News
Jan 29, 2014
584 Archers Set New Attendance Record at the 20th Anniversary of the Iowa Pro AM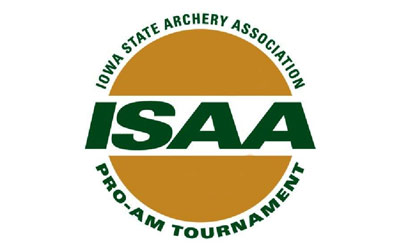 Submitted by Dylan Hemingsen.
The 20th Anniversary of the Iowa Pro Am, saw a new attendance record being set as this popular event continues to show growth despite grounded planes and bad weather in the eastern part of the US. All participating archers received a 20th anniversary pin. Once again the Hy-Vee center in Des Moines provided a roomy fantastic facility for the Pro Am that features a 360 round shot on the NFAA face the 1st day and a 330 round shot on a Vegas face the 2nd day.
Attendance records were not the only records broken as top Pro's Rio Wilde and Jesse Broadwater both shot a perfect 360 the 1st day and missed only one baby X the 2nd day to tie at 689 out of 690 possible. The shoot off for 1st place went to Jessie Broadwater who collected $5000, for 1st, Reo Wilde took home $2000 for 2nd, and 3rd went to Braden Gellenthien who won $1000 only one point behind Reo and Jessie. Fantastic shooting for sure! Erika Jones continued with her winning ways collecting $1000 for 1st place with her great score of 682 in the Female Freestyle Division.
The Iowa State Archery Association would like to thank all participants, sponsors and vendors for making this a successful event!