Stay up to date
NFAA

News
Feb 08, 2018
6 things to do at The Vegas Shoot 2018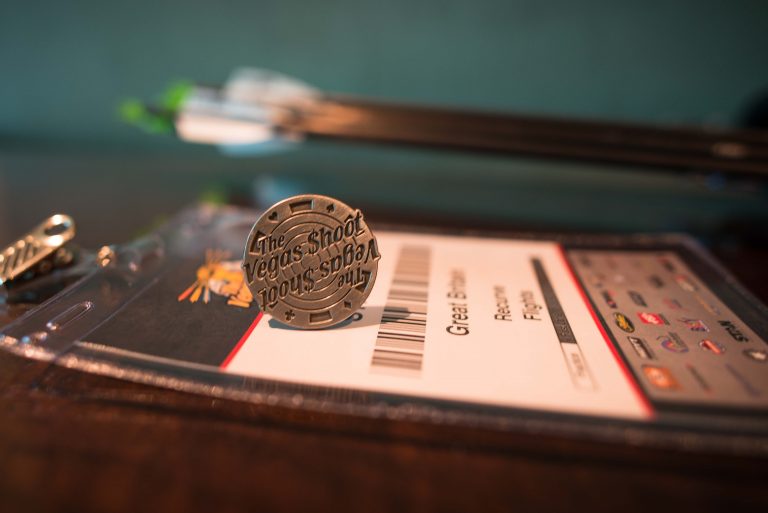 [caption id="attachment_26034" align="alignnone" width="768"] Photo credit ? The Infinite Curve[/caption]
The Vegas Shoot is the largest archery festival in the world.
If you are already registered at The Vegas Shoot 2018, you probably know that you are competing with more than 3,500 archers, including professionals, amateurs and first-timers, at the largest indoor archery tournament in the world.
From Wednesday to Sunday, the South Point Hotel, Casino & Spa, home of the shoot for the past seven years, transforms more than 200,000 square feet of its floor space into shooting halls, trade show, training rooms, meeting areas and much more.
With a whole weekend of archery in Sin City, here's six things to do at The Vegas Shoot 2018.
1) Trade Show
Over 100 vendors, including archery manufactures and retailers, in a village open to the public (and free) at The Vegas Shoot 2018. Whether you are interested in getting a deal on new equipment, checking out the latest kit or talking with the men and women behind the gear, the trade show is the place to be.
2) Seminars
This year, The Vegas Shoot scheduled five seminars, by archers for archers, on Thursday and Friday.
Thursday
11:30 - 12:00 Recurve Academy with Crystal Gauvin (Cypress Room)
13:00 Mental Management Seminars: intro to Mental Management
Friday
09:00 Mental Management Seminars: intro to Mental Management
09:30 - 10:00 Recurve Academy with Crystal Gauvin (Cypress Room)
10:00 - 10:30 Seminar with George Ryals and Kolby Hanley (Cypress Room)
3) Meet the pros
The mix of pros and amateurs is one of the big draws of The Vegas Shoot. It gathers everyone together in the same venue, giving the opportunity for people to meet their heroes.
See the pros practicing, at their own or sponsors' booths at the trade show or enjoying Vegas like everyone else.
4) Finals
The 2017/18 Indoor Archery World Cup Final, junior competition and Vegas Shootdowns take place on Saturday on Sunday. Feel free to join the crowds in the arena and watch the best of the best in the sport.
5) Shoot
It's why you're here, right? Each archer shoots 30 arrows per day over three or two days, depending on the division chosen. There's 24-hour paid practice and set hours practice for everyone from Friday to Sunday.
6) Vegas
This is the city of distractions. There's casinos, shows and all kinds of activities to amuse yourself with - and with just three hours a day scheduled shooting, you're free to enjoy Vegas as much or as little as you like on your own time.
Feeling lucky?
Follow live results from The Vegas Shoot 2018 at info.worldarchery.org. Full coverage on NFAA website, The Vegas Shoot Facebook page, Twitter and Instagram.