Stay up to date
NFAA

News
Mar 16, 2019
Archery is a lifestyle for congenital scoliosis sufferer Madigan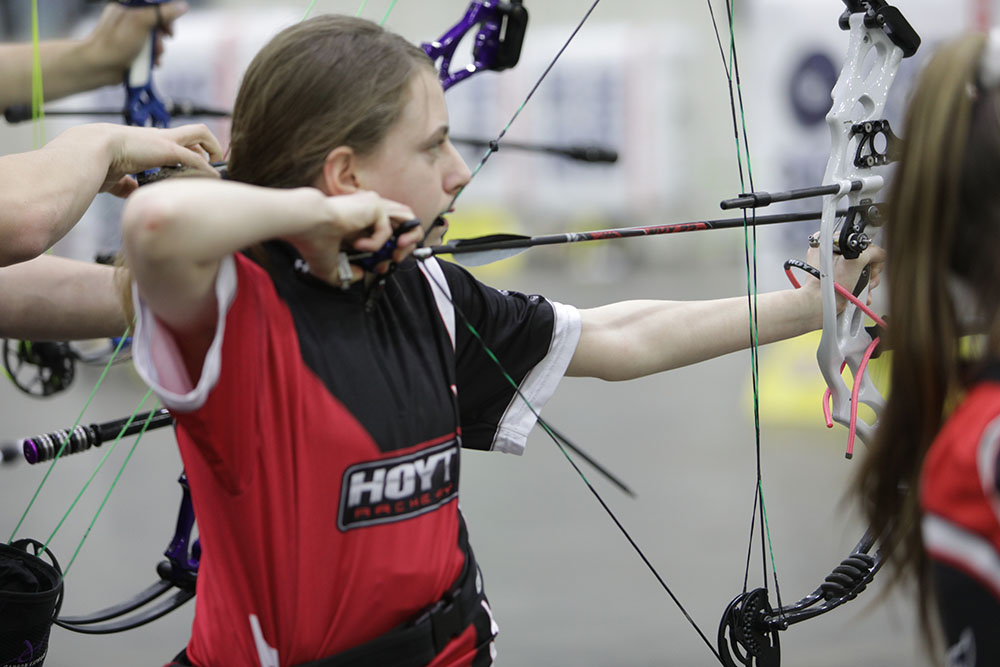 Madigan Gow, a 13-year-old girl from Little Meadows, Pennsylvania, is one of the archers competing at Indoor Nationals 2019 in Cincinnati over the weekend.
She suffers from progressive congenital scoliosis, which is a spinal deformity caused by vertebrates that are not fully formed, and has been through 23 trips to surgery. She has found in archery a way to help relieve her pain.
"Her last surgery was six months ago and the next one is in April," said her dad. "Archery is very important to her because she wasn't allowed to do anything, they didn't approve her doing any sport. But the muscular activity involved with compound in target shooting it does nothing but help everything that's going in her back."
Madigan, who shoots in the Bowhunter Freestyle Youth Female division, started archery at the age of two, when her dad bought her bow. Her first competition came at around the age of seven, moving from 10 to 20 yards progressively.
"Archery is 90% of my life. Basically, it is what I love doing and couldn't imagine being separated from it," she said.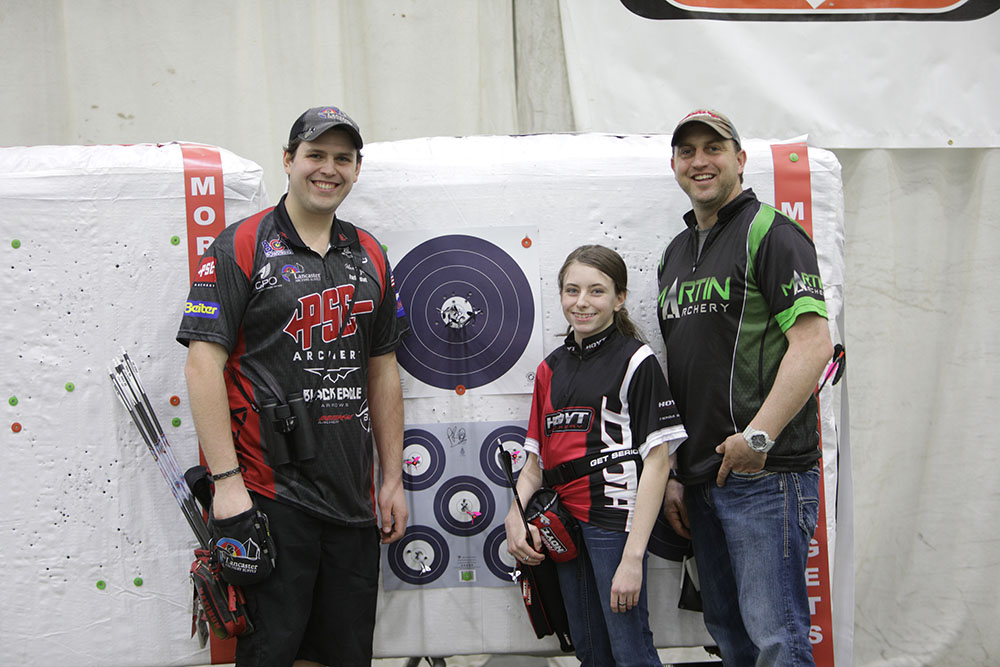 Archery is much more than a hobby for Madigan, it's a lifestyle.
"[If I didn't do archery] I would be weaker. My doctors were amazed after I started shooting more and more," she explained.
"It helped build my muscles that helped my back become stronger. After a while my doctors were very open to archery. I showed them!"
Madigan said she dreams of being a Paralympian and looks up to Team USA's Matt "The Armless Archer" Stutzman. She got to meet more of her archery heroes at Practice with the Pros on Friday evening before Indoor Nationals, a session that pairs youth archers with some of the best shooters around.
Madigan will shoot in the 3:30pm line on Saturday in Cincinnati.
***
Practice with the Pros is an opportunity for junior shooters under the age of 17 to meet and shoot with their archery heroes before competition at the Indoor Nationals.
Four-hundred kids took part at this year's edition, which included an autograph session followed by two lines of shooting.