Stay up to date
NFAA

News
Sep 11, 2015
Bow-Hunting Tips and Tricks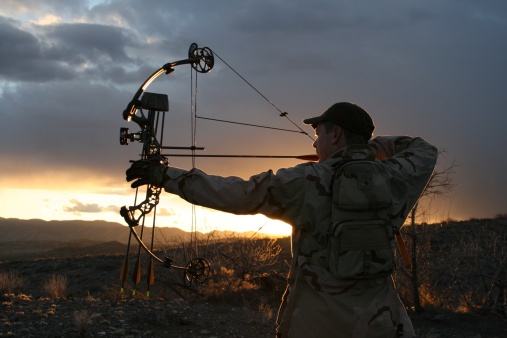 For many states bow-hunting season has began or will soon. We wanted to provide you with a few tips and tricks for a successful 2015 bow-hunting season.
1. Exercise
Before you get out onto the hunting fields it is important to make sure your muscles are ready. If you have not shot a bow for a while your arms may get sore quickly while you are out. So to avoid injuries do simple strengthening work outs to prep your muscles.
2. Check your bow
If you have not touched your bow-hunting equipment for months, we recommend checking and shooting with your equipment out before you go shoot. You need to make sure everything is working as it should and nothing is broken. There is nothing worse than getting out into the fields and finding out your bow isn't working right and you miss your animal.
3. Check your stand
Like the previous tip, if you haven't seen your stand since last season there's a chance something could be off. Make sure your stand isn't missing a screw or anything broke during storage.
4. Review your game camera
If you have a game camera set up make note of the inventory of animals you have in your plot. It is also a good idea to bring batteries to replace the batteries or SD card to ensure your camera will last longer.
5. Be quiet
This is a pretty simple tip but it is so important. You don't want to scare away the animals so you need to remain quiet when you're outside.
6. Hide your personal scent
You don't want the animals to smell you otherwise they will avoid your area and you will ultimately end up with nothing to hunt. To hide your scent you can either buy detergent or spray to eliminate your scent.
We hope you have a successful 2015 bow-hunting season! If you have any tips and tricks you think should be added to the list email info@nfaausa.comand title the email "Bow-Hunting Tips and Tricks."