Stay up to date
NFAA

News
Dec 01, 2022
Councilman Spotlight: William Hall - New England Section
The National Field Archery Association (NFAA) Councilmen are elected from each of the following sections of the United States: the Northwestern, Southwestern, New England, Mid-Atlantic, Mid-Western, Great Lakes, Southern, and Southeastern. Interested in getting more involved in the NFAA? Contact us at info@nfaausa.com for more information.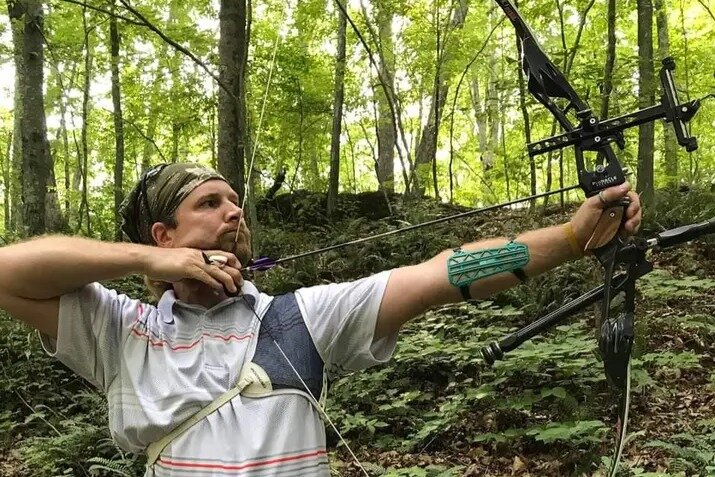 I can remember being a child and not knowing how to tie my shoe. What I cannot remember is not knowing how to shoot a bow. To tell my story about how I came to archery is to tell the story of the amazing archery family I was born into.
My grandfather, Art Hall, fell in love with archery as a child, thanks to a positive experience with a knowledgeable instructor at summer camp. This love eventually grew into an arrow-making business. The arrow-making business turned into an indoor range and shop, Hall's Arrow, which opened in 1964 and is still to this day one of the oldest, largest, and most successful archery shops in the United States. This range was the backdrop for my childhood, sweeping floors, stocking the soda machine, shooting lots of arrows, and meeting and helping archers of all shapes and sizes.
Our annual New England Open (once one of the PAA's and later NFAA's major tournaments) brought in the very best professional archers from around the country. At a young age, I had a front-row view of archery greats like Terry and Michelle Ragsdale, Frank and Becky Pearson, and Larry Wise.
Of course, my own family were no slouches either. Throughout the 1980's it was hard to find an archery magazine that didn't feature either my uncle, Eric Hall, or aunt, Tricia Hall, winning Vegas or another major PAA, NFAA, or IFAA event. If that weren't enough, Tricia went and married a fellow named Richard "Butch" Johnson, whose resume would take up the entire rest of this article. My father, Mark, found his joy of archery in the woods and is an accomplished bowhunter. He was also a pro shooter and manufacturer team member for many years in the early days of the IBO.
With this pedigree, a life of archery was inevitable for me. I began my competitive career at age 11. This is also when I first became an NFAA member. Every year I would compete in our state and sectional indoor. Unlike many JOAD kids at the time, I was no stranger to the blue and white 300-round. I was also lucky enough to grow up at a time when field archery was still strong. Field archery was then, and remains today, my very favorite archery discipline.
After a very successful JOAD career, including 2 national championship podium finishes, I tried out for the Olympic team in 1992. But then, at age 18, youth got the best of me and I stepped away from archery to "find myself". However, the call home and back to archery was always strong. By 1995, I was back working at the range and assisting my grandfather with the state archery instructor school.
In 1999, I left the shop and started "Sagittarian Archery School" a mobile archery school which worked with up to 21 local parks and rec departments to bring archery to thousands of children in Connecticut between 1999-2007. During these years, my personal shooting career was put on hold, to focus on coaching. I am very proud to have had 4 of my students make JOAD national championships podiums, but I am even more proud of the hundreds more that were simply able to find more confidence in themselves, or perhaps just be able to focus a bit better, because of the positive impact archery had in their lives.
In 2007, life once again took me in a new direction, and the birth of my son got me looking for a more stable occupation. So, I was off to be a profit center manager for Travel Centers of America.
But again, the call of the bow and arrow was too strong. In 2015, I began instructing part-time and competing again. I have competed almost exclusively in NFAA events since my return to the sport in 2015, earning 4 national championship podium spots in that time.