Stay up to date
NFAA

News
Dec 01, 2021
Councilman Spotlight: Reginald 'Shorty' Faber - Midwest Section
The National Field Archery Association (NFAA) Councilmen are elected from each of the following sections of the United States: the Northwestern, Southwestern, New England, Mid-Atlantic, Mid-Western, Great Lakes, Southern, and Southeastern. Interested in getting more involved in the NFAA? Contact us at info@nfaausa.com for more information.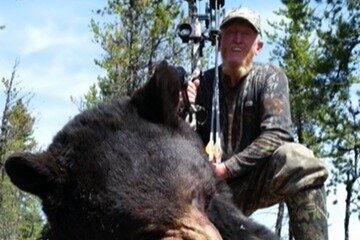 I was introduced to bow hunting in 1972 after my first two-year tour in the US Army. In 1981 I moved to Flandreau, SD, where some of my hunting buddies and I formed an archery club. We began shooting field archery, indoor tournaments, and 3-D shoots. I joined the NFAA and now I have been a member for over forty years. In the early '90s my longtime friend moved back to Carthage, SD where I live and we opened an archery shop and I started shooting a Mathews bow and have been shooting one ever since.
In 1995 I was elected to the Northeast area governor's position of the South Dakota Archers Association board of directors. In 2003 I was elected to the NFAA director's position for South Dakota where I tried to serve the South Dakota Archers Association to the best of my ability. I was elected to the Midwest Section Councilman position in 2018 and still serve in this position today. I am a NASP instructor, a South Dakota Hunt Safe instructor, a National Bow Hunter Education instructor, a National Tree Stand Safety instructor, and a NFAA Level 1 coach.
Through the years I have shot in many local, state, sectional, and national tournaments and have won or placed in some of these tournaments. I have worked setting up and tearing down, and line-judging national tournaments and the Vegas Shoot since 2003. I have shot the Vegas Shoot a couple of times but working it and shooting it is too much for me so now I just work it.
Archery has been good to me as I met the love of my life in 1987 at the National Outdoor in Blue Springs MO and we were married in 1990. I still shoot the same competitive archery but my love of archery is still bow hunting. I have been lucky enough to harvest 13 Pope and Young animals and 2 Boone and Crocket animals, and many other animals. I love the thrill of getting into close range to harvest these animals. I am a NFAA Master Bowhunter. Between archery and my 10 years in the National Guard and my 20 years of active US Army service I have met and become friends with many interesting individuals. I hope I can stay healthy so I can continue to enjoy this sport for many more years.