Stay up to date
NFAA

News
Jan 08, 2016
Countdown to Vegas: Winner's Thoughts 2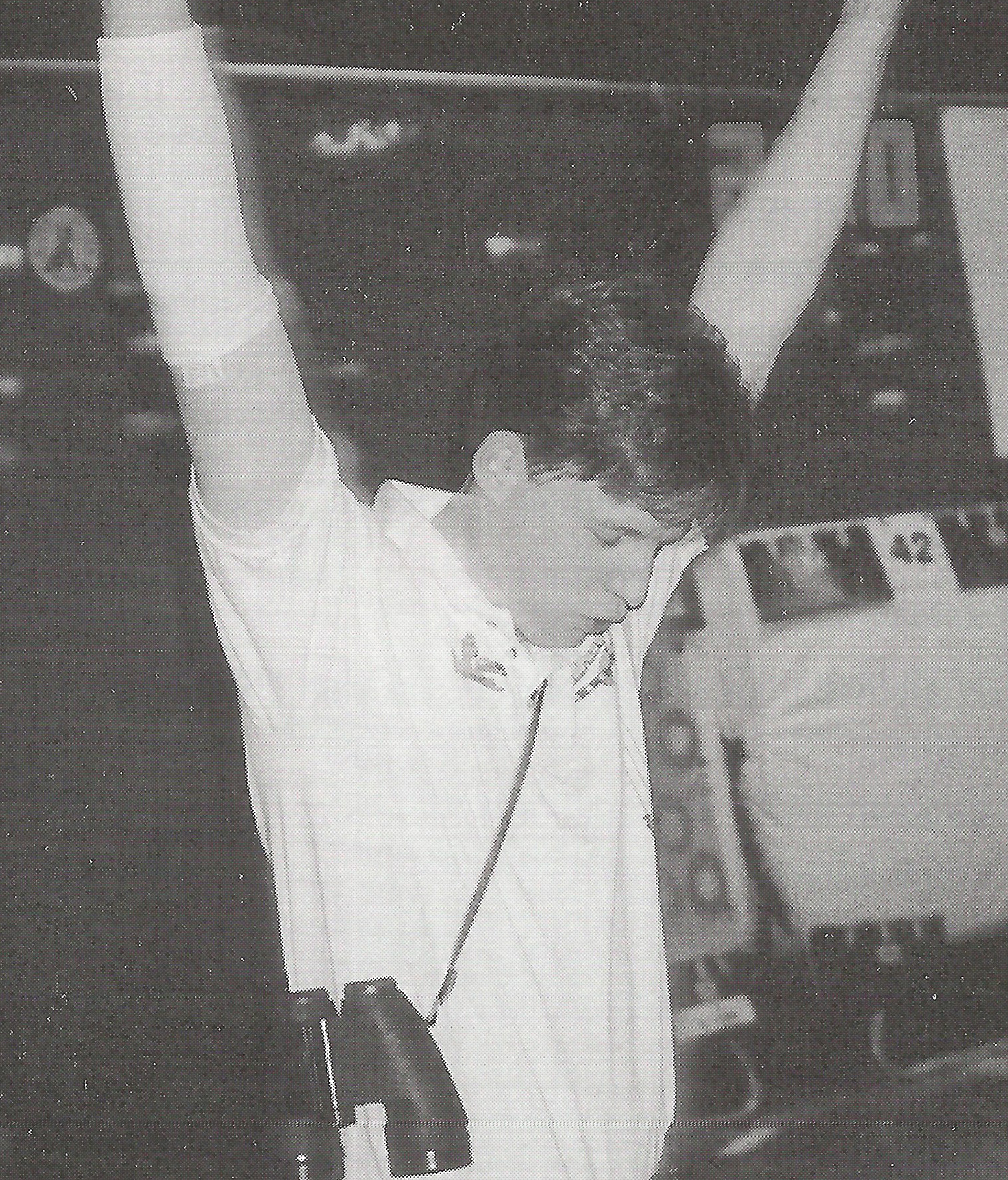 We are 21 days away from the Vegas Shoot 2016. This will mark the 50th Vegas Shoot since 1962, and to celebrate 50 successful Vegas Shoots we're digging up some history on the tournament. This week we are featuring previous winners of the Vegas Shoot. Today we are focused on archery pros Dave Barnsdale and Jim Despart.
Dave Barnsdale won Vegas titles in 1984 and 2005.
Jim Despart won a Vegas title in 2000.
[caption id="attachment_2519" align="alignleft" width="254"] Dave Barnsdale aiming a shot during the 2005 Vegas Shoot held at the Riviera Hotel and Casino.[/caption]
NFAA: What was it like to win a Vegas title?
Dave Barnsdale: I won Vegas two times, first, 31 years ago in 1984 when I worked for Ben Pearson Archery. It is hard to believe that it was that long ago. I won that in a shoot off with Terry Ragsdale and Larry Wise. I don't have any specific memories of that other than to say it did change my life at the time. I won $3000 from the tournament and Pearson kicked in another $1000 and took me out for a fantastic steak dinner at Super Steer (or something like that). While I wasn't looking, the guys from Pearson collected my targets, had them framed and they still hang on my wall.
I also won 21 years later in 2005 at age 51. That I remember very well. I had the lowest X count going into the shoot off. I think most people didn't think the old guy had a chance. The shoot off was surreal. It came down to Morton Boe and myself. We both missed on the same end so we had to shoot one more end. Morton missed and I didn't. I believe that was the longest shoot off to date. It was very emotional for me, I never gave up hope that I would win again someday and 2005 was my year. I cried like a baby. I still get the video out to watch occasionally.
Jim Despart: Winning the Vegas Shoot was a tremendous thrill because of the level of competition. To win the shoot-off takes nerves of steel and pinpoint focus.
NFAA: What is your favorite Vegas memory?
Dave Barnsdale: My 2005 win.
Jim Despart: My favorite Vegas memories include shooting a perfect 300 30x and winning the shoot-off against George Ryals and Jeff Rogers.
[caption id="attachment_2524" align="alignright" width="202"]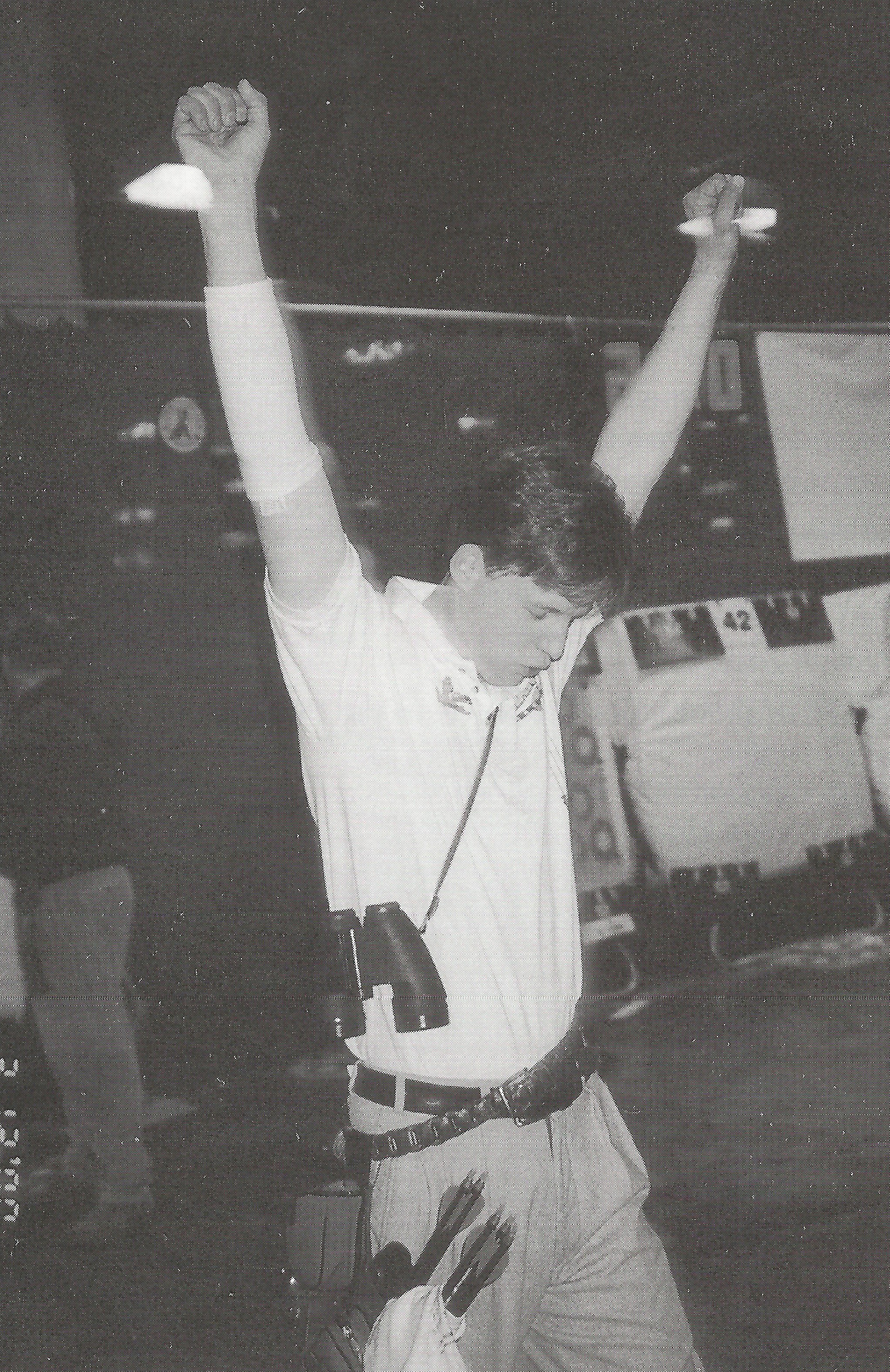 Jim Despart celebrating his win after a shoot-off for the championship title.[/caption]
NFAA: How many Vegas Shoots did you attend?
Dave Barnsdale: I started going to Vegas in 1982, I've only missed one year since then. I guess that make 33 years counting this year. I occasionally wonder about that year I missed, could I have won?
Jim Despart: I've competed at the Vegas Shoot, starting at the Tropicana, then the Sands Convention Center, the Riviera and now South Point. After a few year lay-off, I'm excited to compete in this, the 50th anniversary shoot.
NFAA: In your opinion what makes Vegas different from other tournaments?
Jim Despart: Las Vegas has always added a certain world-class atmosphere to the World Archery Festival. Winning here isn't easy. Shooting well for three days only gets you a chance at winning. That makes it perhaps the toughest of all to win.
NFAA: What is the biggest change you've seen at the Vegas tournaments over the years?
Dave Barnsdale: How big it's grown, how much money for first place if you win. The international attendance is very exciting. I enjoy watching the Indoor World Cup shooting also.
NFAA: What tips do you have for the Vegas participants this year?
Dave Barndsale: Going to Vegas can be intimidating. It is a challenge to prepare yourself for it. It's just so big, it can be overwhelming for newbies and veterans alike. The best advice I can give is, you have to treat it like your shooting your league on Monday night. Have fun with it. If you go there expecting to do better than you are capable of, you most likely will be disappointed. Go there hoping to shoot your average and if you do, you're a winner! For those with a little more expectations, go a day or two early to acclimate and relax, then shoot your game, you know you can do it!
Jim Despart: My advice to competitors is simple: set your goals high, put your head down and grind away one shot at a time until they blow the final whistle. You can't win this shoot on Friday and Saturday! Have fun and good luck!