Stay up to date
NFAA

News
Mar 18, 2022
Day by day at the Louisville 2022 Indoor Nationals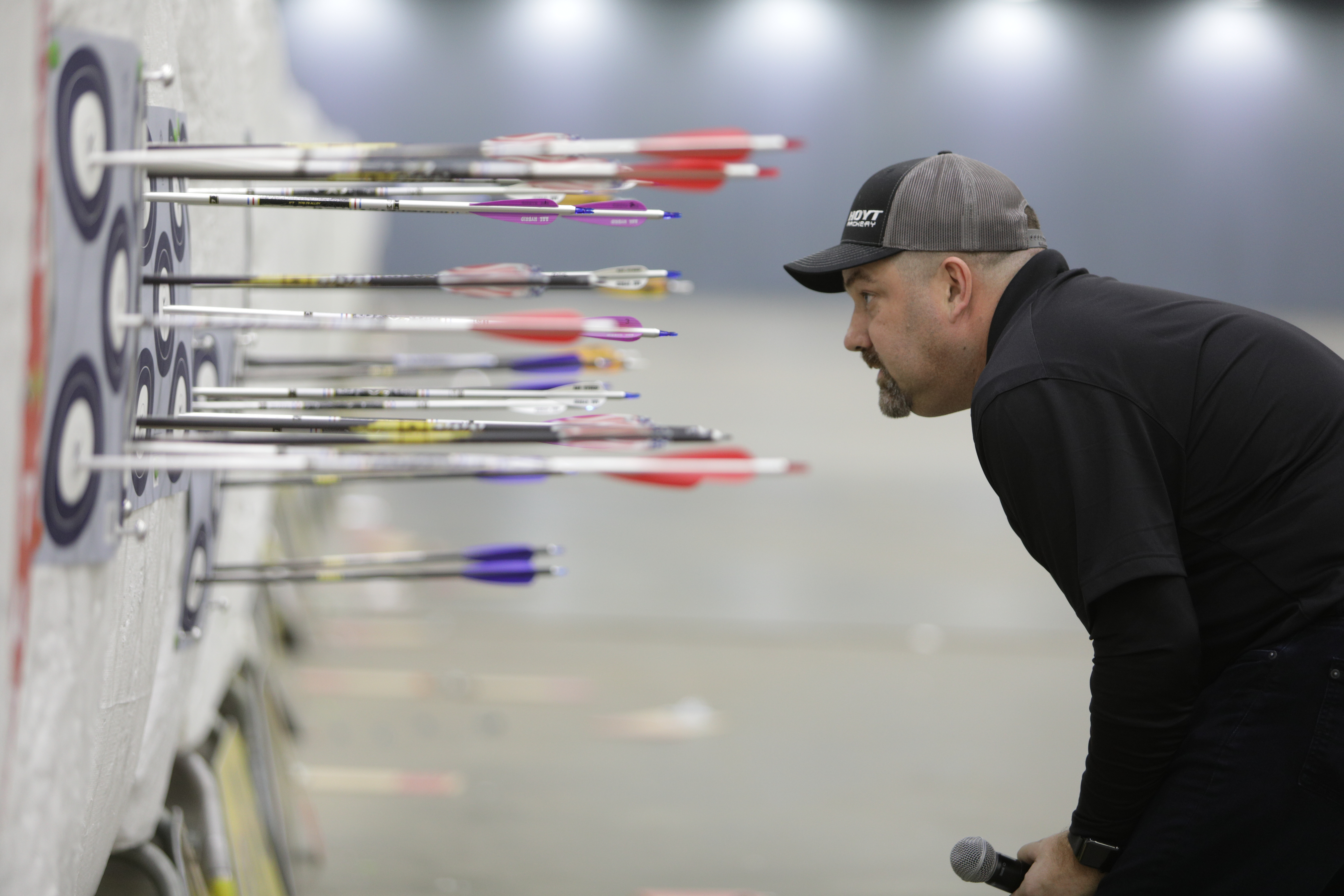 The 2022 Indoor Nationals in Louisville is officially underway.
Over 1500 shooters across the professional and amateur divisions from all 50 states of the USA, plus Canada, Denmark and the Netherlands, will shoot the two-day competition at Indoor Nationals.
Professional archers will shoot on Friday and Saturday, while amateurs will take to the ranges on Saturday and Sunday.
Each archer shoots 60 arrows - 12 ends of five - for a maximum of 300 points per round and 600 total score. Most targets are set at 20 yards; cubs aged 11 and under shoot over 10 yards.
Taking place at the Kentucky International Convention Center, here's what not to miss during this weekend's event.
Friday, March 18
Highlights: Pro divisions shooting day 1, Meet the pros, Pro-Am event team
09:00 - 18:00 Archery Trade Show
09:00 - 18:30 Late registration / Check-in
09:00 - 18:30 Paid practice / Bow storage
11:00 - 14:30 Pro divisions shooting day 1
15:00 - 16:30 Meet and greet with the Pros (open to archers 18 and under)
17:00 Pro-Am event team
Saturday, March 19
Highlights: Pro divisions shooting day 2, Junior and amateur divisions shooting day 1, professional shoot offs, Orissa Kelly's show and Easton 100 years celebration
05:30 - 19:00 Bow storage
06:00 - 15:00 Paid practice
07:00 / 11:00 / 15:30 Junior and amateur divisions shooting day 2
08:30 Pro member meeting
09:00 - 16:00 Archery Trade Show
11:00 Pro divisions shooting day 2
20:00 Professional shoot offs, Orissa Kelly's and Easton 100 years Celebration
Sunday, March 20
Highlights: Junior and amateur divisions shooting day 2
05:30 - 17:00 Bow storage
06:00 - TBA Paid practice
08:00 - 15:00 Junior and amateur divisions shooting day 2
09:00 - 16:00 Archery Trade Show