Stay up to date
NFAA

News
Aug 28, 2015
Fall Game Recipes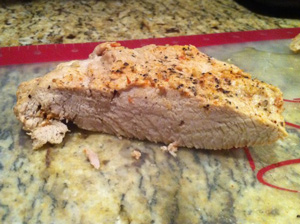 Crock Pot Venison Roast
Ingredients:
2-3 lbs. venison roast
1 (10 ? ounce) can cream of mushroom soup
1 (10 ? ounce) can hot water or 1 (10 ? ounce) can brewed coffee
1 (1 ounce) envelope Lipton Onion Soup mix
1 teaspoon McCormick grill mates Montreal brand steak seasoning (low sodium)
Directions:
Place roast in crock pot. In a large measuring cup, gradually mix hot water or coffee with cream of mushroom soup until smooth. Pour over venison roast. Sprinkle with Lipton Onion Soup mix and steak seasoning. Cook on high setting for 8 hour then lower the temperature to the low setting until ready to serve.
Pasta Pizza Casserole Venison Bake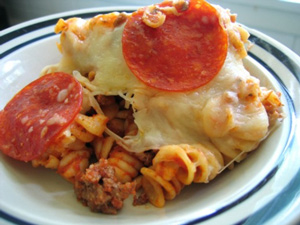 Ingredients:
2 lbs. ground venison
1 large onion, chopped
1 garlic clove, minced
1 teaspoon Italian seasoning
2 tablespoons olive oil
2 (26 ounces) jars spaghetti sauce
16 ounces rotini pasta, cooked and drained
5 cups shredded mozzarella cheese (20 oz.)
8 ounces sliced pepperoni
Directions:
Brown ground venison, onion, garlic, and seasoning in oil. Drain. While beef is browning, cook pasta according to the packaging. Stir in pasta, spaghetti sauce and 3 cups cheese. Place mixture in 2 greased 9x13x2 inch baking pans or 4 square pans. Sprinkle with remaining mozzarella. Top with pepperoni. Bake uncovered at 350 degrees for 25-30 minutes, until heated through.
Can freeze casserole up to three months. When baking the frozen casserole thaw in refrigerator overnight and bake at 350 for 35-40 minutes, until hot.
Wild Turkey Breast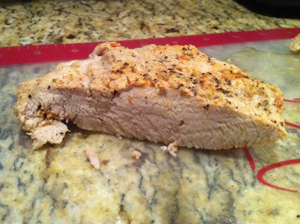 Ingredients:
1 wild turkey breast half
8 ounces zesty Italian salad dressing
8 ounces white wine
1 small Reynolds oven cooking bag
Creole seasoning
Lemon pepper seasoning
? cup butter
2/3 cup olive oil
Directions:
Mix the dressing and wine. Pour into a 1 gallon size zip-lock bag. Add the turkey breast and marinate overnight, turning at least once. Drian off the marinade and discard. Sprinkle turkey breast with the seasonings. Place in oven roasting bag. Melt the butter in the olive oil and ass to the turkey breast. Place the roasting bag and turkey breast in a 9" by 5" loaf pan. Bake at 350 degrees for 1 ? hours.