Stay up to date
NFAA

News
Jul 20, 2020
Fun Carnival Game Activity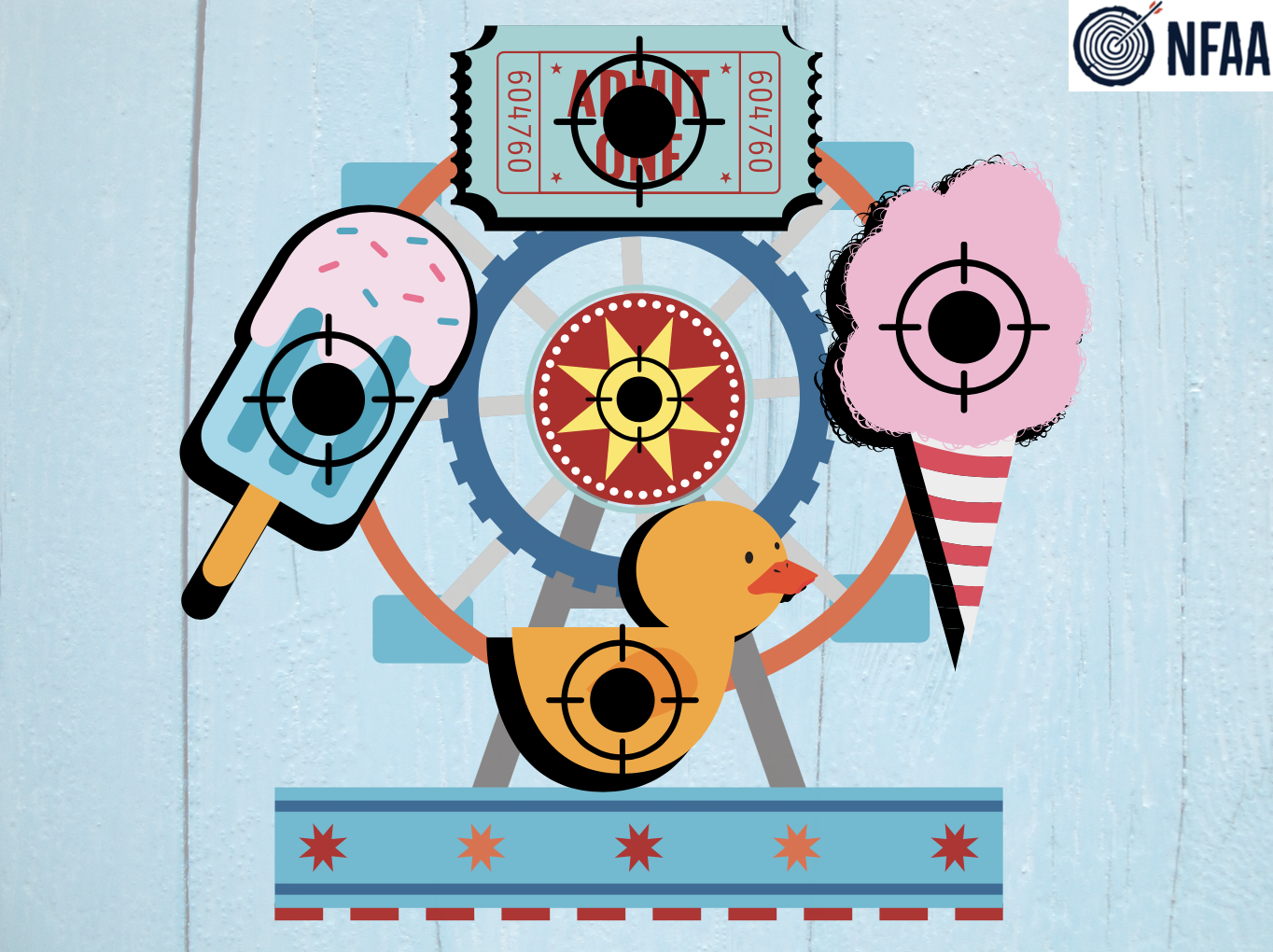 Missing the fairs and carnivals this summer? Wishing you could eat some funnel cake or throw a few ping pong balls at a row of Coke bottles? Print off and shoot our new Carnival Game Target to have some fun! Be sure to post a picture of your target on social media with the tag @nfaausa. Enjoy and stay safe!
How to Shoot the Fun Carnival Game Target
Arrows: 5 arrows, 1 per spot
Maximum Score: 25 points
Distance: Your choice
Click here to download the target and guidelines. To print at the correct size, select "Actual Size" or "Do Not Scale" under your printer options. For best results, print on heavy stock paper.