Stay up to date
NFAA

News
Feb 12, 2016
How To: Valentine's Themed Targets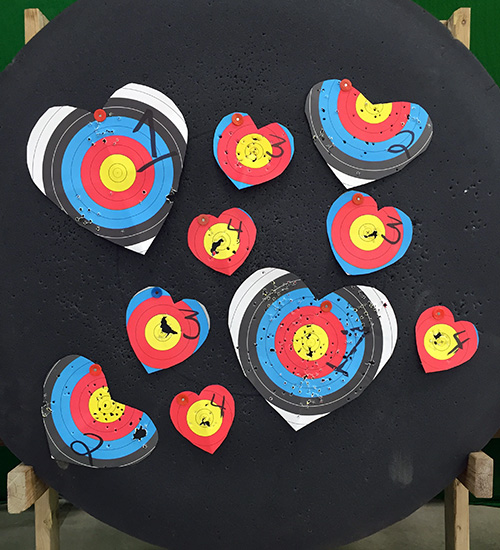 Need a last minute idea for Valentine's Day? There's nothing better than taking your sweetheart to an archery range and shooting some arrows. To make your trip a little more festive take a few of these ideas and try them out! These ideas are great for a Valentine's Day themed party as well.
---
Heart Shaped Targets
Items Needed:
Targets (New or used)
Scissors
Take a used (or new) target and cut it into a heart. To challenge yourself you can make the targets into different sizes and assign each size a different point. Each target you hit you receive points! We recommend having 4 to 5 different sizes.
---
Heart Hanging Targets
Items Needed:
Pipe cleaners
Ribbon
Wooden dowel
Scissors
Take two pipe cleaners and bend them into the shape of a heart and twist where they meet. Make sure to twist them far enough so they don't untwist while on the bale. Next, attach the ribbon to the top of the heart and cut about ten inches of ribbon and then attach the ribbon to a wooden dowel. Last take the wooden dowel and stick it into a bale.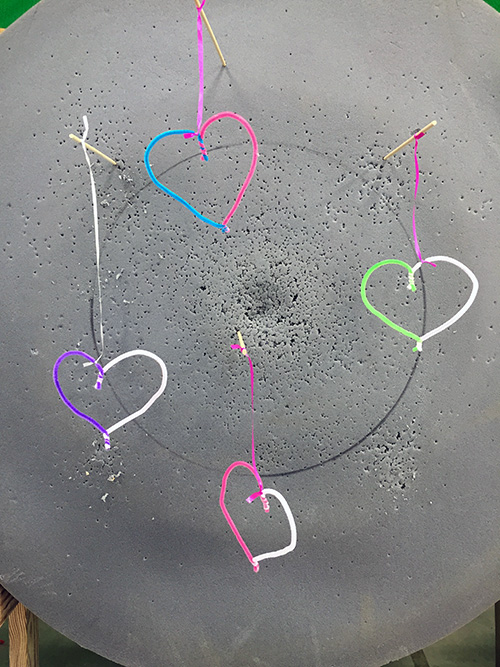 ---
Balloon Targets
Items Needed:
Balloons
Blow up balloons (the more balloons, more the fun!) and attach to target bales or 3D animal targets.
---
Don't forget to bring your sweetheart some candy to celebrate your excellent shooting for the day! If you use any of these ideas please email photos to info@nfaausa.com or post them on the NFAA Facebook page or on other social media sites with #NFAAUSA.