Stay up to date
NFAA

News
Jul 02, 2020
NFAA is Seeking Clubs and Shops to Host Virtual Indoor Event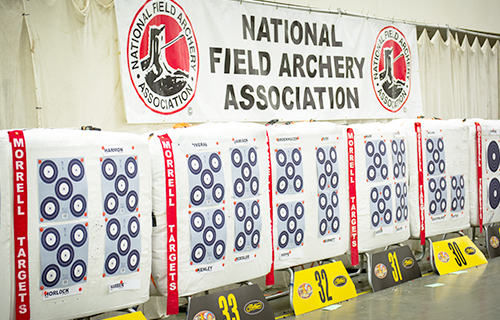 The NFAA is seeking chartered clubs and shops to host a virtual national indoor event later this year. The COVID-19 crisis has significantly shortened the 2020 archery tournament schedule and the NFAA is trying to adapt as best as possible. A virtual event will enable as many archers across the country to participate at their nearby club/shop range and reduce the amount of travel typically required for a national event.
Participating clubs will benefit from hosting the virtual event by earning 20-25% of the event registration fees for the archers who participate at their location. Proposed dates for the virtual event range from August through October. No details are set yet as the NFAA is currently exploring all options.
If your club/shop is interested in hosting, but has an expired charter, you can renew charters on the NFAA website or call NFAA Headquarters for assistance. If you need to obtain a certification for a permanent or temporary indoor range, you can reach out to your state Director to set up an inspection. If you don't know whether your club/shop has a current charter or indoor range certificate, you can verify this information by contacting the Outreach Project Manager, Erika Jones, at ejones@nfaausa.com.
In an effort to best gauge the number of clubs/shops that would potentially be interested in hosting, please follow the link at the bottom of the page to answer a few questions on behalf of your club/shop. As always, the NFAA thanks you for your continued support and understanding as we navigate through these unprecedented times.
Click HERE to take the short survey if your club/shop may be interested in hosting the virtual national indoor event later this year. Please respond to the survey by
Friday, July 10

. Without your input and willingness to host, this event will not be possible!