Stay up to date
NFAA

News
Mar 16, 2019
Over 150 teams compete at Indoor Nationals ProAm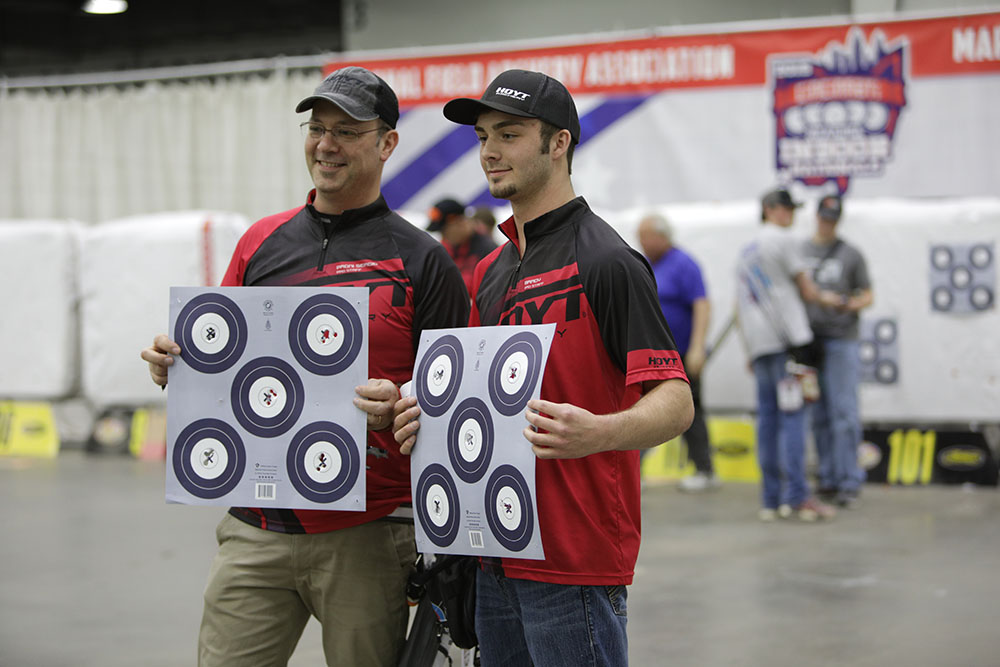 A total of 154 amateurs and 39 professional archers split into teams to compete in the annual ProAm on Friday night at Indoor Nationals 2019 in Cincinnati.
Teams were pairs, with each professional archer paired with a number of amateurs. The competition consisted of five ends of five arrows on the NFAA single- or five-spot target face with the X counting as six points.
After the regulation 25 arrows, the teams of Sergio Pagni/Brady Hempen; Louis Price/Zachary Harris; and Erick Campbell/Eric Ives were tied on perfect scores of 300 points. They went to a shoot off to decide the winner.
The team of professional and Vegas Shoot 2019 Champion Sergio Pagni and Brady Hempen came out on top.
The top finishing teams received the following payouts: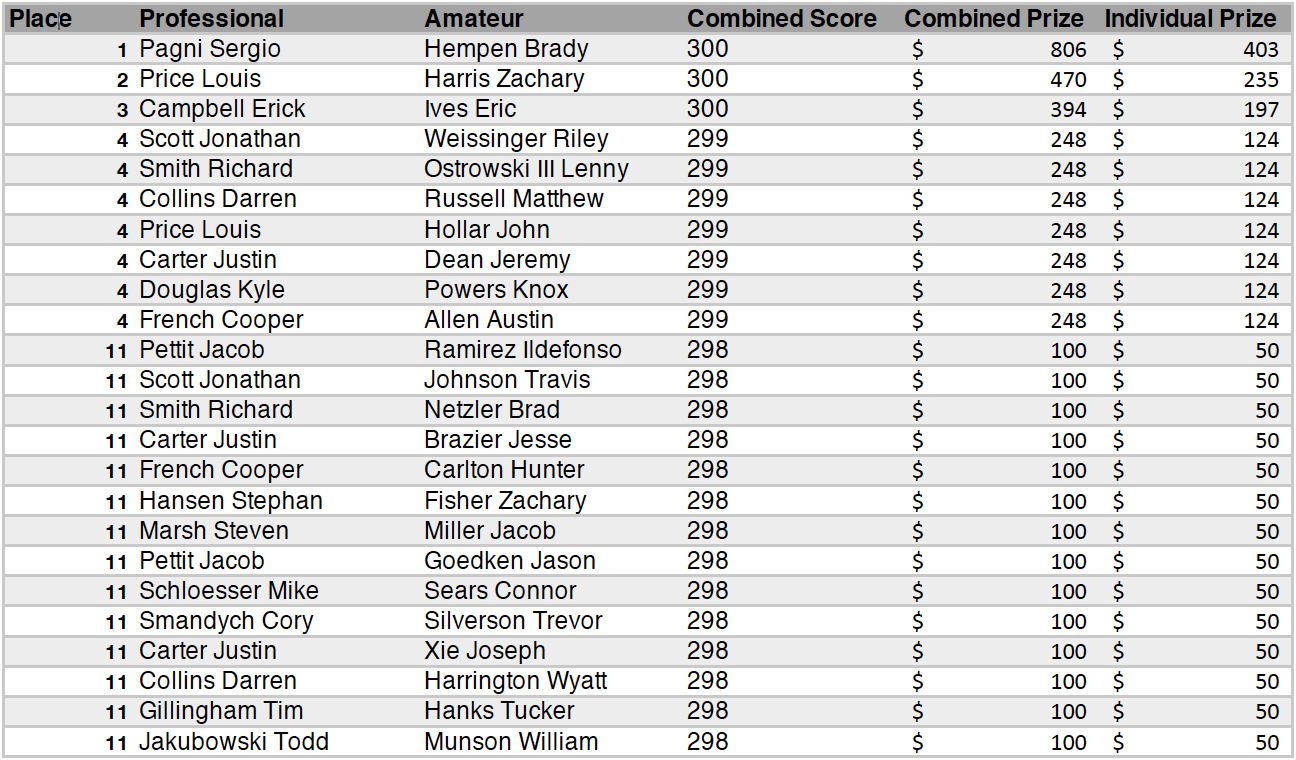 Payouts checks will be ready to collect at 10:00AM on Saturday at the NFAA registration desk.