Stay up to date
NFAA

News
Apr 02, 2019
SDAA Travel Scholarship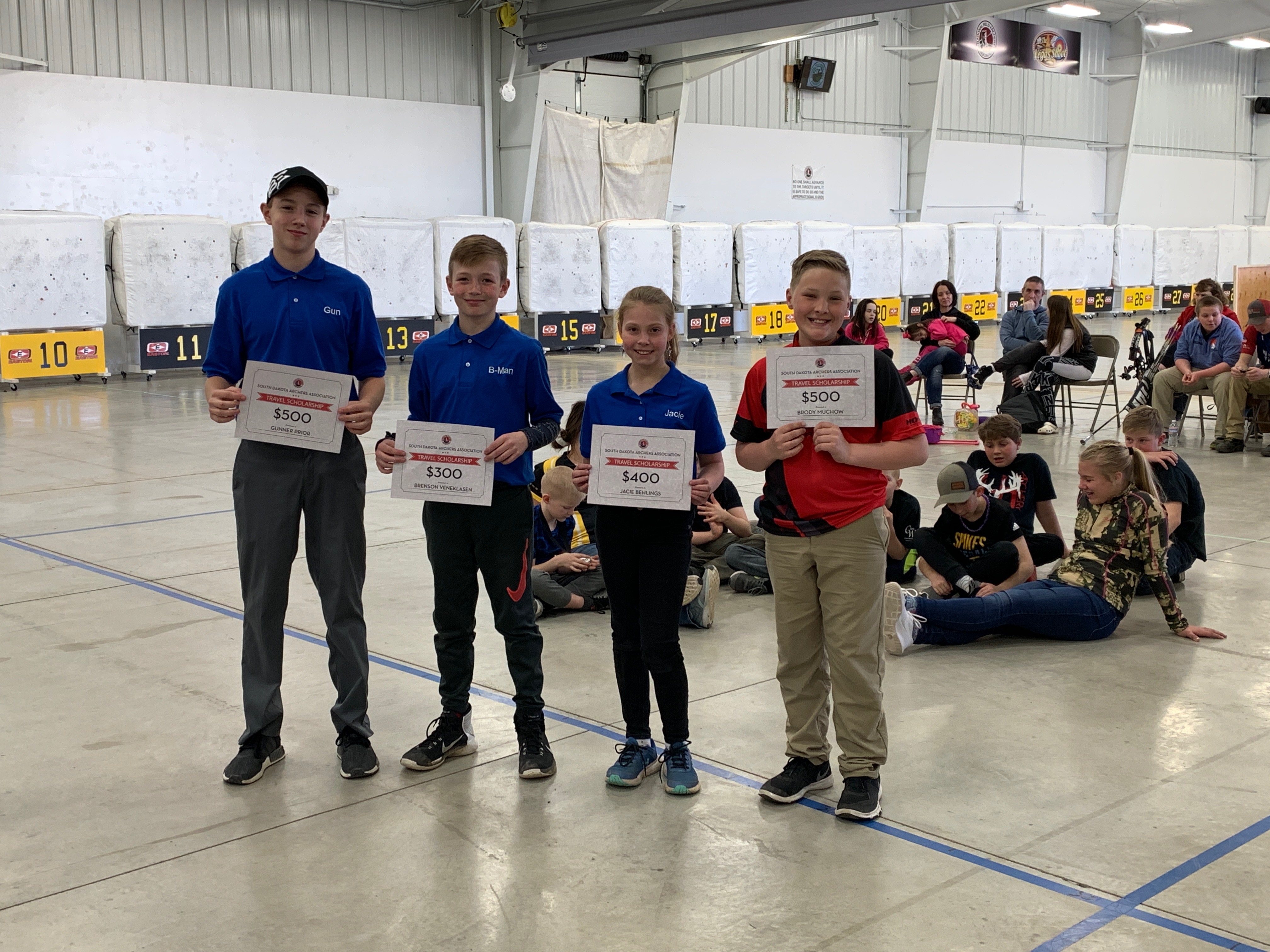 The South Dakota Archers Association (SDAA) awarded $1,700 in travel scholarships to four junior archers at their SDAA Indoor State Tournament this weekend in Yankton, SD.
The recipients were awarded based on essay submissions and are required to travel to a sectional or national NFAA event outside of South Dakota.
Award winners are pictured, left to right:
Gunner Prior, $500
Brensen Veneklasen $300
Jacie Behlings $400
Brody Muchow $500
Congratulations to the award winners!