Stay up to date
NFAA

News
Feb 01, 2016
Vegas: Day Three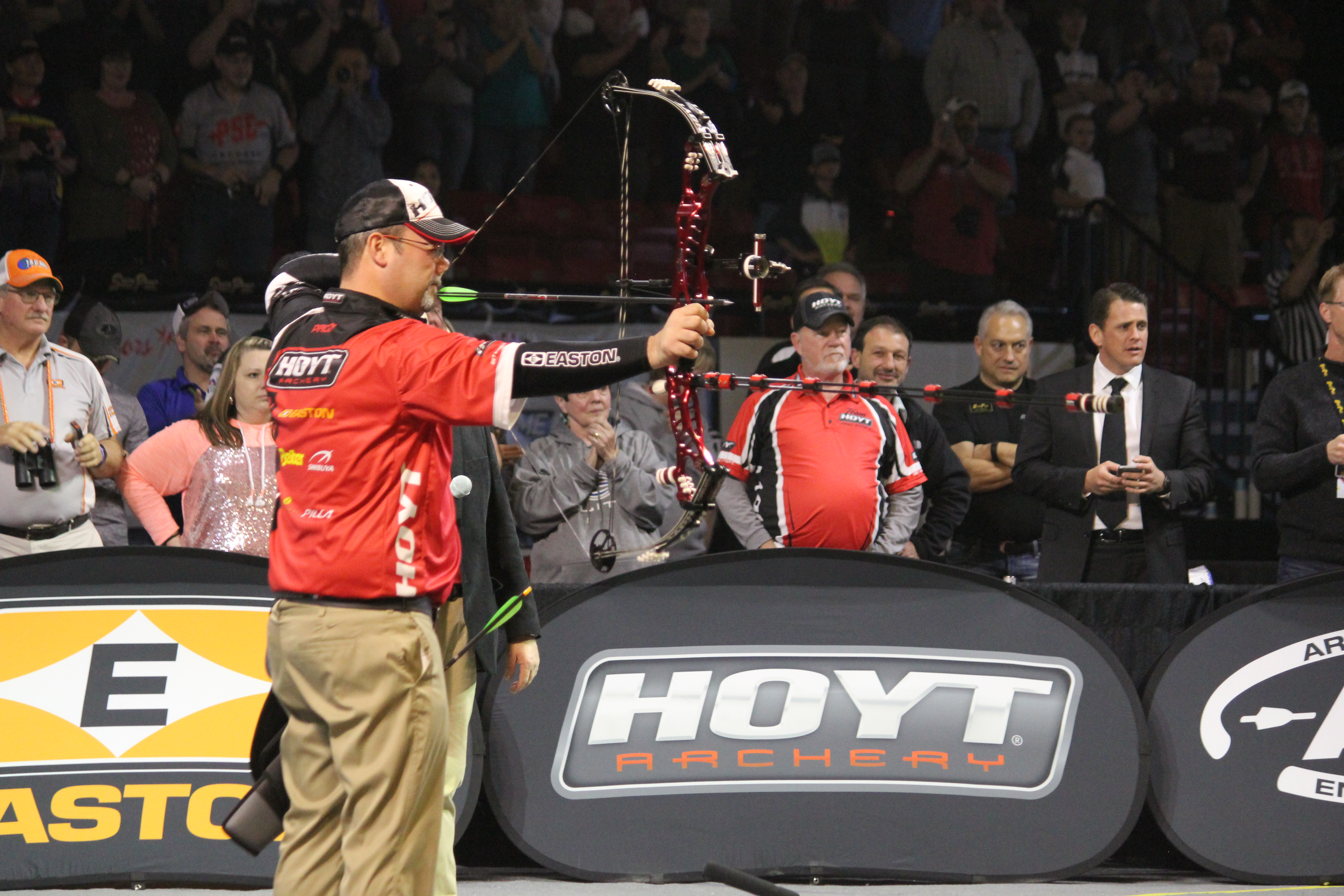 The final day of the Vegas Shoot 2016 was full of surprises and pure Vegas luck.
This year the Lucky Dog was really lucky. The Lucky Dog happened after the 10:30 shooting line. Initially 30 people shot for the one final point they needed in order to compete in the shoot-offs. Then, archers were eliminated down to just three competitors after the second arrow. In the end, the Lucky Dog was Sergio Pagni.
The luck carried through for Pagni. He was the very first Lucky Dog to win Vegas. Plus, he won at the 50th anniversary and won the biggest prize money in Vegas history: $50,000
[caption id="attachment_3647" align="alignleft" width="387"]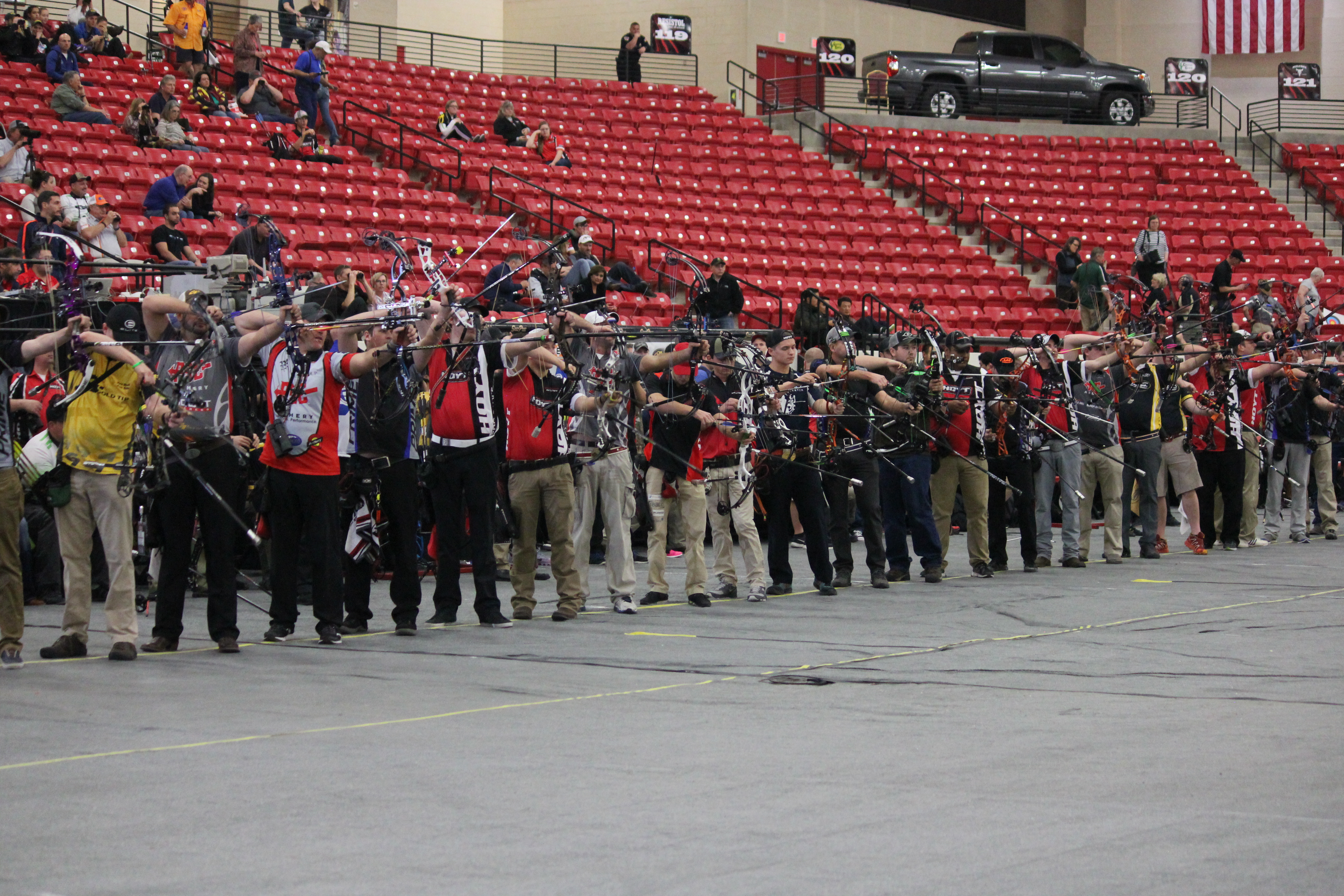 Lucky Dog shoot off on Sunday afternoon.[/caption]
"Winning the 50th tournament was awesome. I was on fire, but I was not thinking so much on fire," Pagni said. "Winning as a Lucky Dog is very light. I was at the shooting line without the pressure. I was just here to enjoy myself."
Pagni said that the championship of compound in the U.S. is so important.
"Winning the Vegas Shoot is one of my best achievements," he said.
Second place went to Logan Wilde. Third place went to Chance Beauboeuf. Other shoot-off competitors were Justin Hannah, Reza Zamaninejad, and George Ryals.
In the freestyle championship female shoot-off, first place went to Inge Van Caspel. Sara Lance placed second, and Christie Colin placed third.
View all the final scores here.