Stay up to date
NFAA

News
Jan 31, 2016
Vegas: Day Two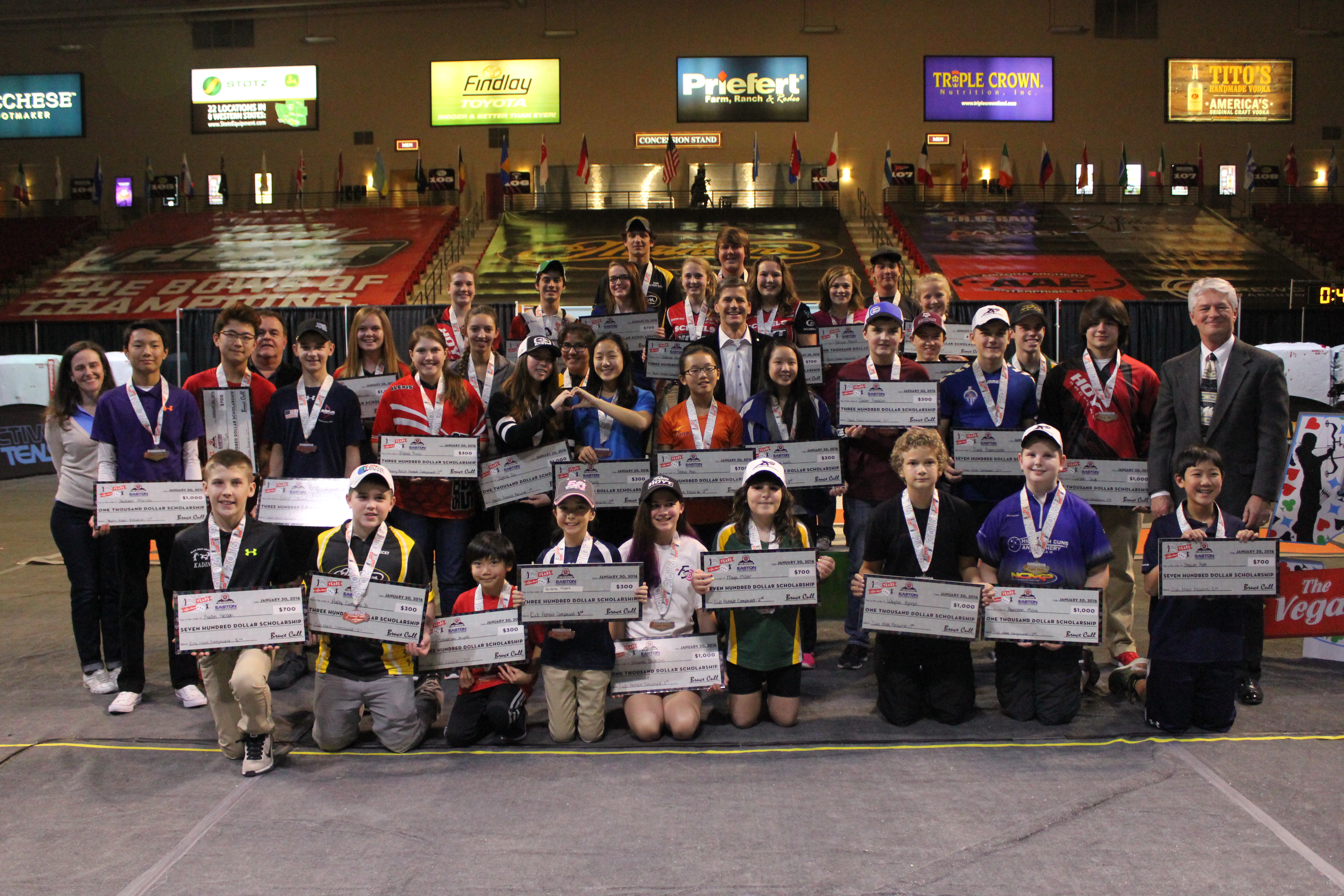 Day two of the 50th Anniversary of the Vegas Shoot was jam-packed with activities. After another full day of shooting, there were World Cup Eliminations which led to the 2016 World Cup Medal Matches. Jesse Broadwater won compound men. Brady Ellison won recurve men.
Since only adults and championships shoot all three competition days, the Junior Divisions ended tonight, and the awards ceremony took place. Together, the NFAA Foundation and the Easton Foundations awarded $24,000 in scholarship money to youth archers for the purpose of higher education.
[caption id="attachment_3609" align="alignright" width="368"]
All the Junior Division winners from the Vegas Shoot 2016.[/caption]
$30,000 in prizes were given out at the Archers Appreciation event, presented by the NFAA and Morrell Targets. Mathews gave out one bow that is valued at $12,099. LimbSaver gave away 25 stabilizer packages. Additional prizes were 24 Copper John releases and 40 Shrewd Archery items including balance bars, scopes, wrist bands, and stabilizers. The NFAA also gave away $1,000 in poker chips. A free meal including pulled pork and mashed potatoes were served to the archers in attendance.
At the end of today, there are different archers in the top three male freestyle championship than there were yesterday. Logan Wilde is in third place. Chance Beaubouef and Sergio Pagni are tied for first. Both have 54 x's and a score of 600.
Pagni said that he knows Vegas is a crazy tournament, and that archers "know they can miss nothing."
"Every arrow is a flip coin," he said. "You cannot be distracted. One second can be too much."
Also, the number of men freestyle championship perfect scores dropped from 34 to 14. The competition in Vegas definitely is heating up, and we can't wait to see how the final day plays out!
To see your shooting time for Sunday, please visit iaenso here.