Stay up to date
NFAA

News
Jun 08, 2018
2018 Shoot of the Year Standings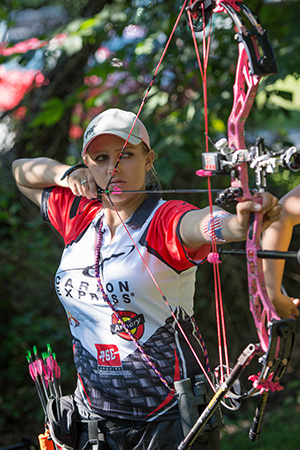 A Professional Male and Professional Female will be named the 2018 NFAA Professional Shooter of the Year. An Amateur Male and Amateur Female will be named the 2018 NFAA Amateur Shooter of the Year. To determine the Shooter of the Year awards, scores from the following tournaments will be accumulated:
The Vegas Shoot
NFAA Indoor Nationals
First Dakota Classic
NFAA National Marked 3D
NFAA Outdoor Field Nationals
The highest cumulative point from all 5 events will determine the winners. Points will be calculated by adding final scores from all 5 events; plus the final x counts for The Vegas Shoot, NFAA Indoor Nationals, and the First Dakota Classic. Each x will count as an additional point.
For Professional divisions only, a podium bonus will be awarded for the top 3 places at all 5 events for the adult male and female category. (3 points for 1st place, 2 points for 2nd place, and 1 point for 3rd place) Additional payouts will be awarded for top place winners in the male and female categories.
Professional Male Payouts
1st....$2,500
2nd....$1,750
3rd....$1,250
4th....$900
5th....$750
6th....$550
7th....$450
8th....$350
Professional Female Payouts
1st....$2,500
2nd....$800
3rd....$500
Click below to view Shooter of the Year standings after four events.
Amateur Standings
Professional Standings
For questions or updates regarding the 2018 Shooter of the Year, please contact us at info@nfaausa.com.