Stay up to date
NFAA

News
Jan 22, 2018
5 ways the Vegas Shoot will make you a better archer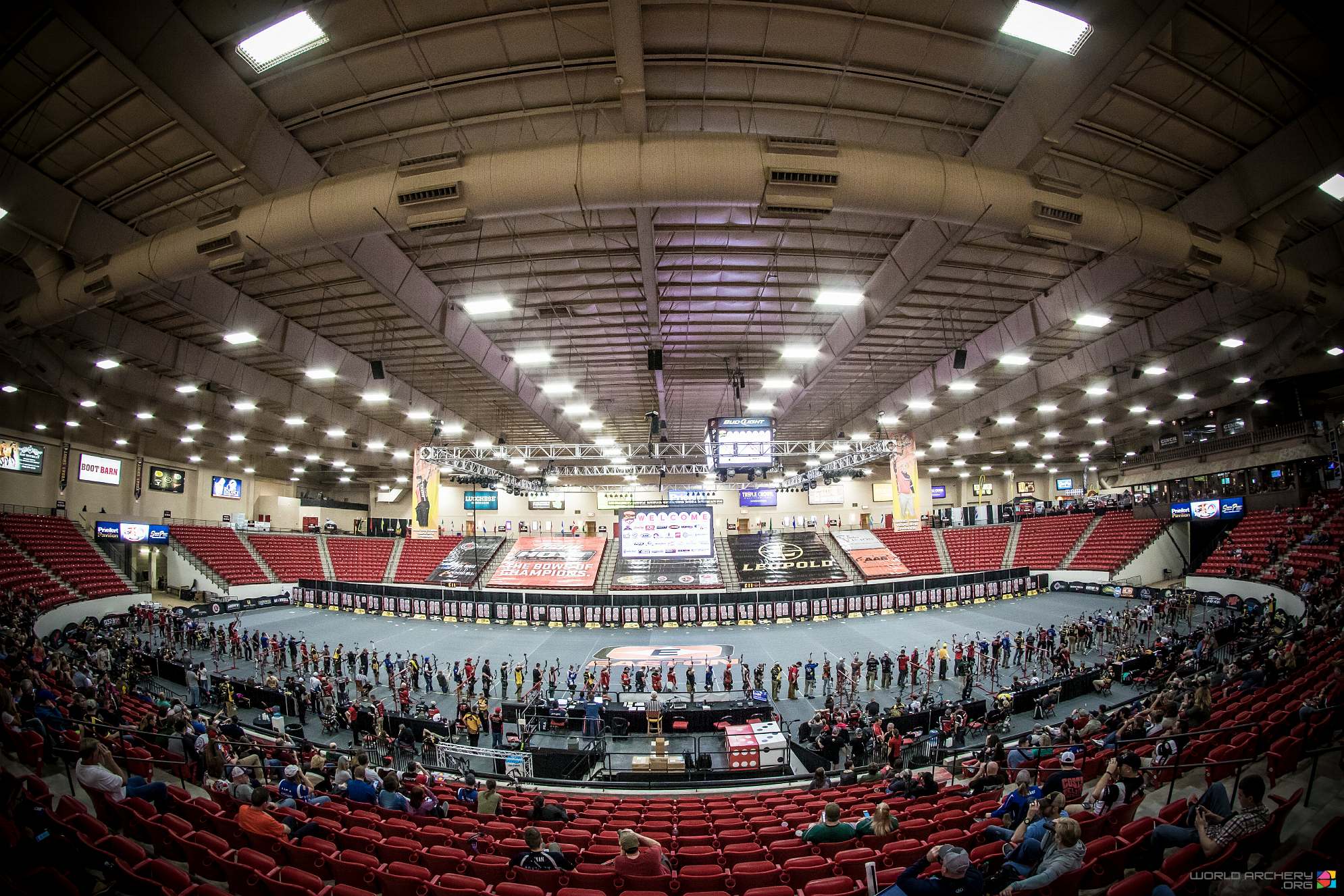 The Vegas Shoot 2018 takes place on February 9-11 in Las Vegas, Nevada.
Every year, The Vegas Shoot attracts amateur and world-class archers, including Olympic and world champions, to compete in what's considered the "Super Bowl" of archery.
Offering more than $400,000 in cash, prizes and scholarships across its more than 25 shooting divisions, the Sin City tournament is popular among competitors for its structure and entertainment on and around the shooting line.
Each archer shoots 30 arrows per day, for three days, and can attain a maximum total of 900 points. Each shot is decisive when it comes to the prize money. From the first to the last arrow, concentration, accuracy and precision counts.
Here's five reasons why shooting the Vegas Shoot will make you a better archer?
Concentration
Shooting 30 arrows per day is not a big deal, is it? But it's quality what really counts when it comes to Vegas.
Being able to concentrate on doing the same shot routine as clean as possible, to shoot all 90 arrows perfectly, helps any archer's muscle memory and the event itself - and the training you?ll do beforehand - will help make your shot instinctive.
Competitors
Whether it's the pro bow hunters from the Sportsman Channel or Olympic Champions you're learning your technique off, they're all on the line in Vegas - competing with you.
Make sure you watch, chat to people, gain experience and learn from the shooters with their arrows in the middle.
Gear
The trade show in Vegas is one of the largest on offer to the public. The kit on show is all fresh and plenty of the stands do event-only offers for those lucky enough to catch them.
Pressure
There's nothing quite like standing on the championship line at Vegas, knowing there's upwards of $52,000 on the line (in just shoot prize money in 2018), and taking that first shot. And then the second, and then the third?
?and you can take that pressure and multiply it by 1000 if you make it to the shoot down.
So, this year, you're not going for the championship - but there are still plenty of prizes on offer to get those nerves tingling. Embrace and enjoy it!
Enjoyment
What's sport without enjoyment? It's easy to forget about time when you're shooting and enjoying it, especially in Vegas. You'll love spending time at this festival of archery - and the surrounding entertainment on offer - so much, we'll bet you'll come back again. And you won't stop shooting in the meantime.
See you in Vegas.
Follow live results from The Vegas Shoot 2018 at info.worldarchery.org. Full coverage on NFAA website, The Vegas Shoot Facebook page, Twitter and Instagram.