Stay up to date
NFAA

News
Dec 13, 2019
Break the Barriers & NFAA Partner to Host 3D Open Event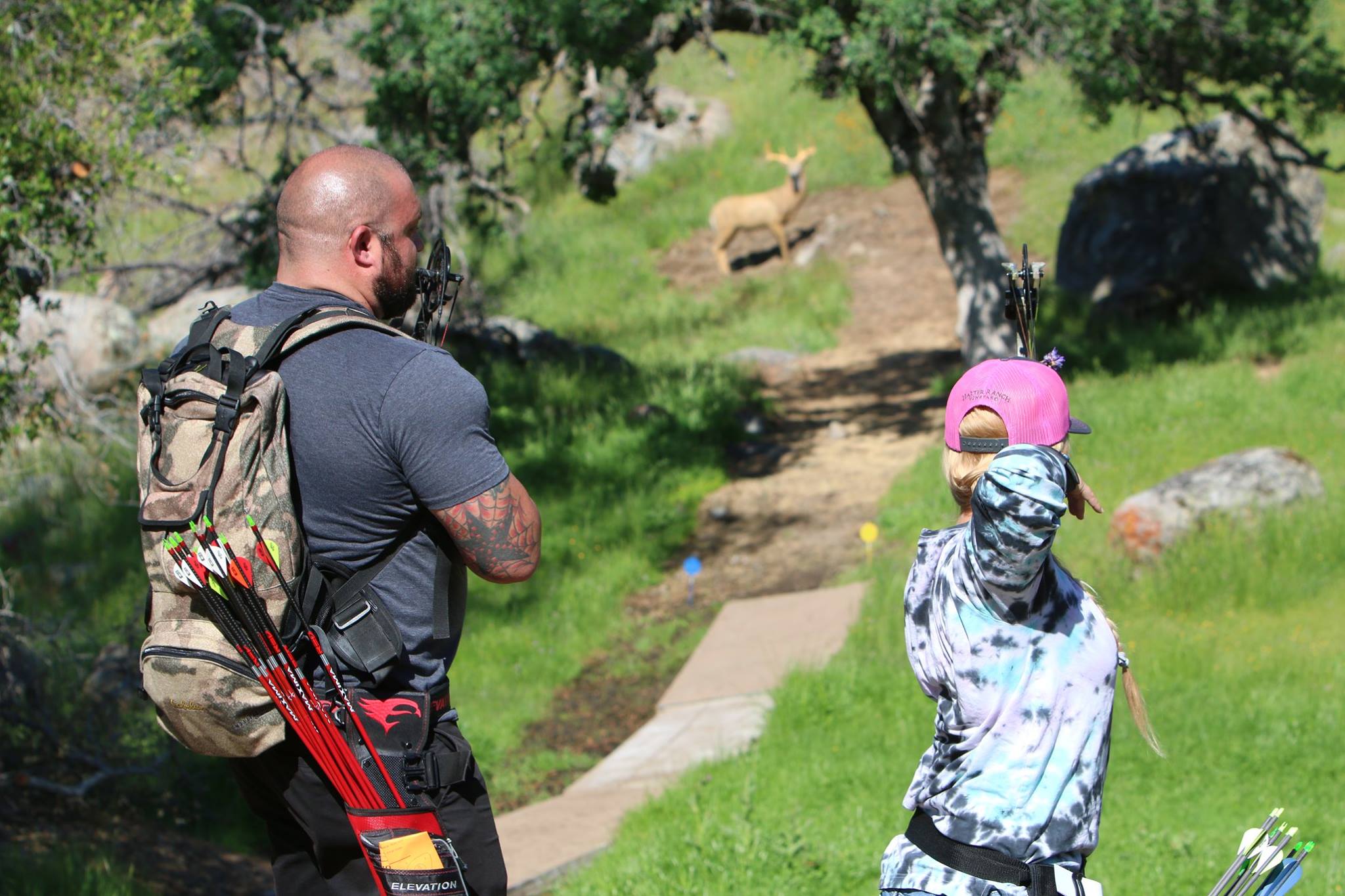 Break the Barriers, in partnership with the National Field Archery Association, will host the first Break the Barriers and NFAA 3D Open in Fresno, CA on April 4 and 5, 2020. The 3D Open will be an inclusive marked NFAA 3D archery competition and will draw archers of all skill levels from around the world. The event will feature 102 life-size 3D targets situated on 300 acres of rolling California hills.
"We look forward to adding an inclusive 3D event in the west. The event will be available for archers of all ages with various abilities. Everyone is welcome and is promised a great time!" announced Bruce Cull, NFAA Executive Director. "This event will be great for target archers and bowhunters alike as the single arrow format will mimic the hunting experience. It's an awesome opportunity to shoot 102 unique animals and targets in a single weekend!"
NFAA members receive special pricing and awards, including exclusive chances to win over $10,000 in raffle prizes. All NFAA age and equipment divisions will be available (except crossbow). For full event details, visit btb3dopen.org.
"We look forward to growing our relationship with Break the Barriers. We share in their mission to bring archery to everyone! We look forward to seeing this event grow," noted Cull.
About Break the Barriers (BTB):
Break the Barriers [501(c)(3) non-profit organization] is on a mission to enhance the gifts and abilities of all people by promoting and providing inclusive services in a range of areas including fitness, competitive sports, physical conditioning, the performing arts, literacy, and free programs for our military Veterans. All programs include diverse populations with various abilities and are aligned with Break the Barriers vision of fostering full inclusion, breaking down barriers, and helping people overcome obstacles and live in community together. Break the Barriers has been named "The National Role Model for Inclusion" by the US Department of Education and has helped change government policies in other countries, impacting over 200 million lives worldwide. "Celebrating awareness and victories of all abilities, ethnicities, and ages through exceptional programs, outreach, and inclusion education." For more information, please visit btb3dopen.org or call (559) 970-0403. Look for them on Facebook and YouTube.