Stay up to date
NFAA

News
Mar 09, 2018
By the numbers: The Vegas Shoot 2018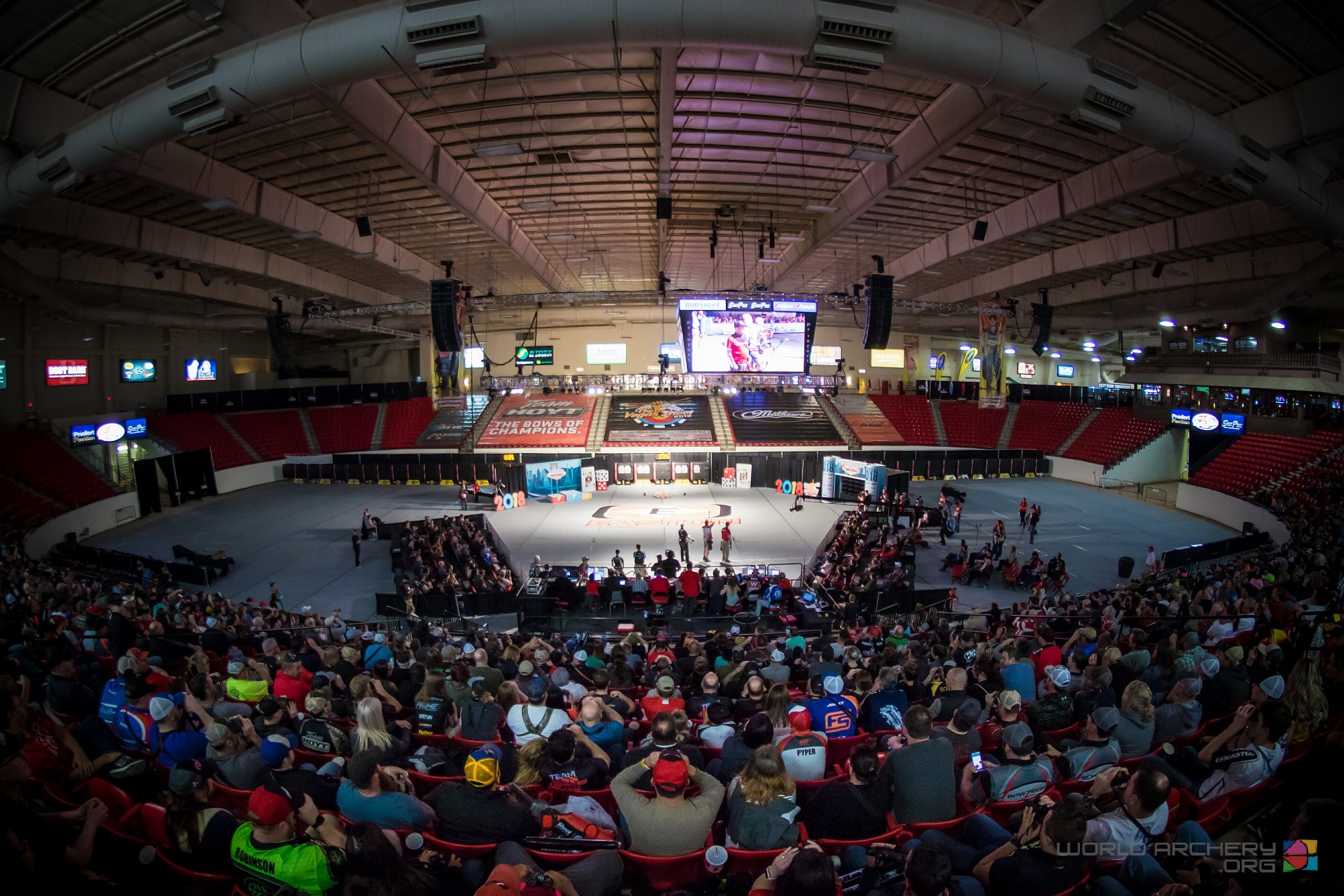 The Vegas Shoot 2018 was held in Las Vegas, Nevada on February 9-11.
The Vegas Shoot celebrated its 52nd edition in 2018 with an incredible 3,546 participants from all around the world. It consolidated its position as the largest indoor tournament on the planet, and shows promise of continued growth in upcoming years.
Here's The Vegas Shoot 2018, by the numbers?
$430,000+ prize fund
Each year, The Vegas Shoot offers a huge prize purse to its participant. In 2018, the pot was over $430,000 in cash and scholarships.
All championship open division archers with a perfect 900-score were guaranteed a minimum of $2,500. The winner of the championship open division won the biggest single prize of all at $52,000, and that was before contingency.
15,000 custom target pins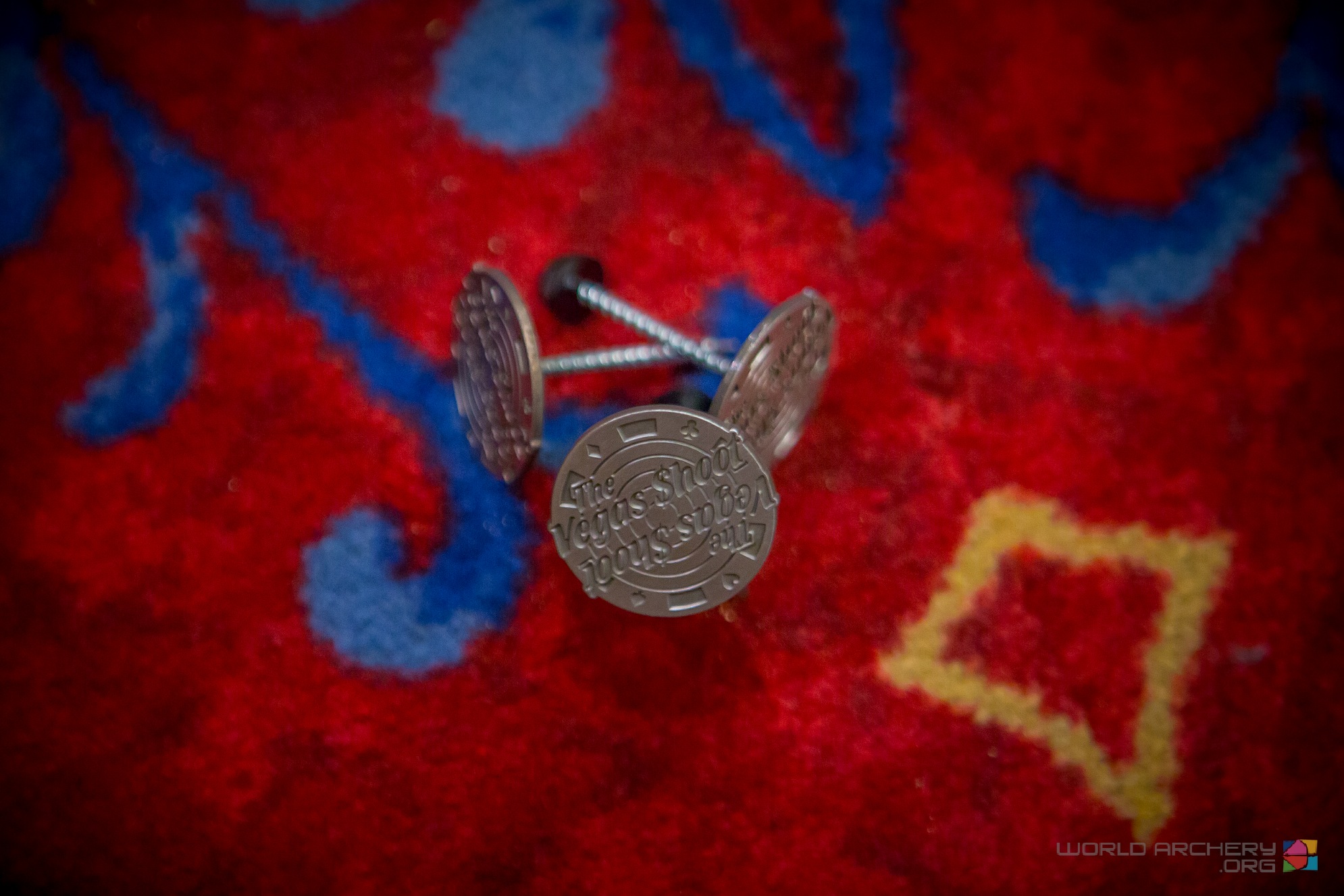 For the first time in 2018, the NFAA produced custom target pins, putting a set of four into each of the welcome swag bags given to participants at the year's Vegas Shoot. They were also on sale at the NFAA stand. In total, 15,000 pins were distributed.
3,546 archers
The Vegas Shoot broke 3500 registrations for the first time in history, finishing with a total of 3546 participants from 52 different countries.
The event has increased steadily since 2013 when 1811 archers competed and has become the largest single venue indoor archery tournament in the world. NFAA Foundation President Bruce Cull said: "there's still room to grow and we'll continue to improve the tournament and encourage more people to come shoot with us in Vegas."
96 hours
[embed]https://www.facebook.com/TheVegasShoot/videos/465000130569004/[/embed]
Four trucks, 96 hours and more than 100 people - staff, contractors and volunteers - were required for set-up.
Trucks left the NFAA facilities on Monday, January 29 and staff arrived in Las Vegas on Sunday, February 4 - with set-up starting on Monday, 5 February, and ready by late on Wednesday.
39th champion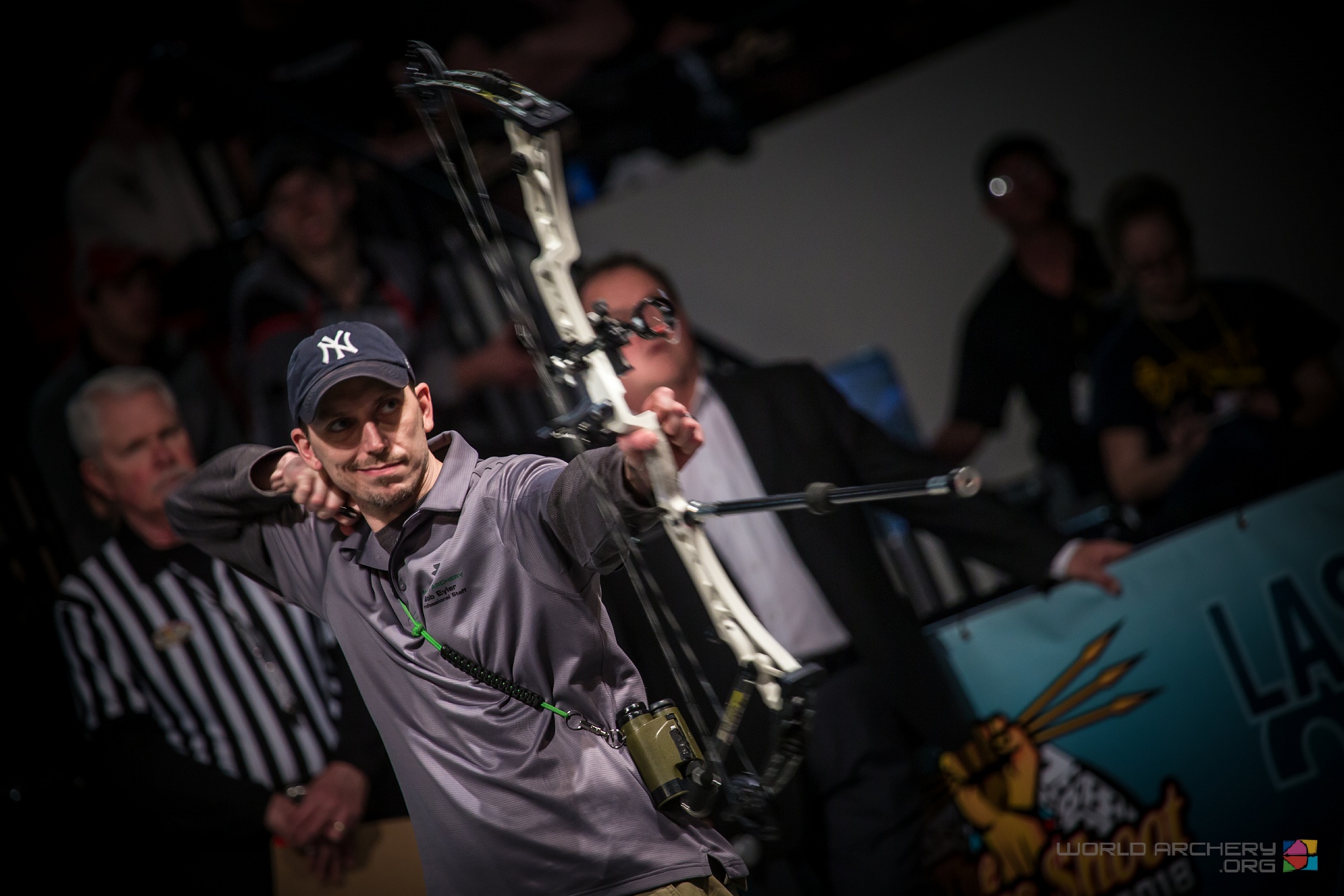 Bob Eyler became The Vegas Shoot's 39th freestyle men's or open champion by defeating seven other 900-perfect shooters and the year's Lucky Dog, Christopher Perkins, in the final shootdown.
"Dream come true. Archery-related, that's my dream come true. If there's any tournament I could choose to win, this would be it," said first-time winner Eyler.
Throughout its 52-year history, only eight men have won the title more than once. Reo Wilde, Terry Ragsdale, Chance Beaubouf and Jeff Rogers have three each, while Dave Barnsdale, Dave Cousins, Jesse Broadwater and Mike Schloesser have two apiece.
18-year-old champion
USA's Alexis Ruiz became Compound Championship Female Champion by defeating Linda Ochoa-Anderson from Mexico and Nora Valdez from Colombia at only 18 years of age.
Ruiz scored 898 out of a possible 900 points through each of The Vegas Shoot 2018 three days of competition, and then beat both Linda and Nora with a perfect 30 points in each of her two shoot-offs.
11 perfect 900s
Eight of 264 men in the championship open event shot a perfect 900-score: Bob Eyler, Kris Schaff, Paul Tedford, Lonnie Marlow, Richard Bowen, Sebastien Peineau, Lewis III Holmes and Federico Pagnoni.
Dane Johnson, in the compound young adult championship, and Robert Nott and Coty Sites, in the compound flights, also scored 900 points.
4 Japanese kids
[embed]https://www.youtube.com/watch?v=ua9OplQ6QyI[/embed]
Archery is a sport with no gender, race, color, religion or physical limitations. In Las Vegas, organizers and participants at The Vegas Shoot 2018 witnessed how archery has changed the lives of four children with autism that traveled all the way from Japan to compete at the year's tournament edition.
An inspiring story worth knowing and sharing.
Double champion
The Vegas Shoot incorporates the Indoor Archery World Cup Final on Saturday night and hosts the championship shootdowns on Sunday.
Olympic silver medalist Lisa Unruh from Germany was the only archer to win both the Indoor World Cup Final and her Championship division at the year's Vegas Shoot.
Jesse Broadwater, meanwhile, won his third Indoor Archery World Cup Final in a row.
The Vegas Shoot 2018 took place at the South Point Hotel, Casino & Spa in Las Vegas, Nevada on February 9-11, 2018. Check full results on The Vegas Shoot app or on info.ianseo.net.