Stay up to date
NFAA

News
Sep 26, 2016
Debut of Adult Compound Academy a Success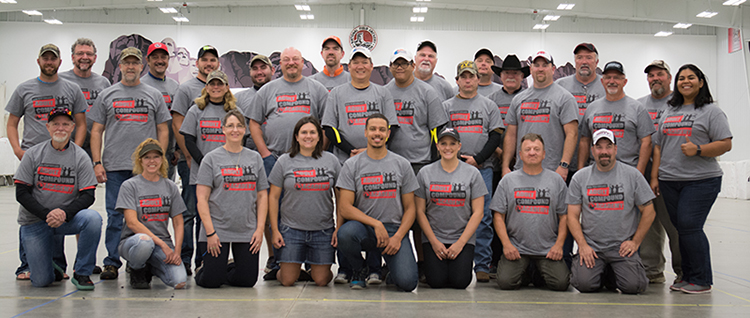 Yankton, SD - Twenty-five archers participated in the first-ever NFAA High Performance Adult Compound Academy, held in conjunction with the NFAA Outdoor Target Nationals. Hosted at the NFAA Easton Yankton Archery Center, the 3-day academy covered all facets of archery competition; including tournament preparation, training and conditioning, shot cycle and equipment set up. Professional archers Paige Gore, Paul Tedford, Braden Gellenthien and Chuck Cooley assisted in 1-on-1 training and video analysis with all participants.
"This was a great spin-off from our Youth Compound Academies," commented NFAA President, Bruce Cull. "Whether it's someone that is working towards the pro division or someone that just wants to tweak their form, there is definitely a need at all ages for high performance coaching."
2017 Academy dates will be announced soon!
---
Academy Reviews
This is event was perfect in every way. The NFAA facility is a well-oiled machine. The extreme weather added much more to the overall experience. I would not be surprised if your next academy is an immediate sellout. Thank you for a wonderful weekend.
-Demetrius Marscarenas, Chicago, IL
I highly recommend the High Performance Academy. I came away with a wealth of knowledge that I know will help me tremendously. I recently got back into shooting after a 10-year injury. I started this academy on Friday and on Saturday I shot a personal best on the 900 round. I really loved the video analysis of my shot process and how I could improve some aspects of it to make me more accurate. I am glad to part of this great group of people!
-Vernon Hess, Burlingon, KS
For anyone who really wants to learn, this academy can benefit beginners to more advanced shooters. I had a blast and learned a lot!
-Kevin Frias, Aimes, IA