Stay up to date
NFAA

News
Jun 10, 2019
Field Archery 102 - The Hunter Target Field Round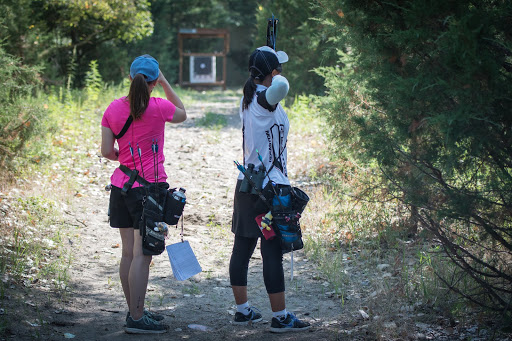 Article by Rod White
In the last blog, we discussed the fundamentals of the "Field" target round. Today I'm going to highlight the differences between the "Field" target round and the "Hunter" target round. In most competitors' eyes, this is an easier round and historically the scores reflect that perception. In this round, there are more Walk-Up targets, and a couple of the targets are at different distances. That combined with a target that most people consider an easier target to aim at, and I believe the majority of shooters would agree that this is, indeed, an easier round. Additionally, in the Hunter round, the maximum distance is a 70 yard target for adults and the closest distance is 33ft.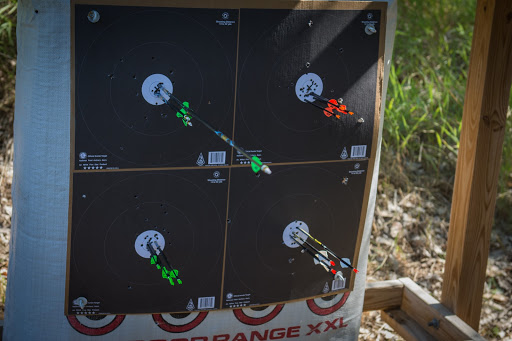 In the Hunter round, the target faces change from the standard Field target face to an all black target face where the center scoring ring is white. In the Field round, Adult archers shoot from the white markers (often referred to as target stakes), but in the hunter round, the red markers indicate the yardage and shooting position. Youth shooters shoot from the same markers up until a distance of 50 yards. Any targets over 50 yards will have a blue marker for Youth shooters, which is where the Youth shooters will shoot from, on those particular targets. Cubs will shoot from the black markers with a maximum distance of 30 yards.
The same basic rules apply to this round in regards to shooting positions and individual target formats. On a Fan target, archers will shoot one arrow from each stake, at the same distance. Also on a Fan target, if four targets are on the target bale, archers will choose if they will shoot the bottom or top target. Two arrows are then shot from the two left markers into the left target, and two arrows are shot from the right two markers into the right target.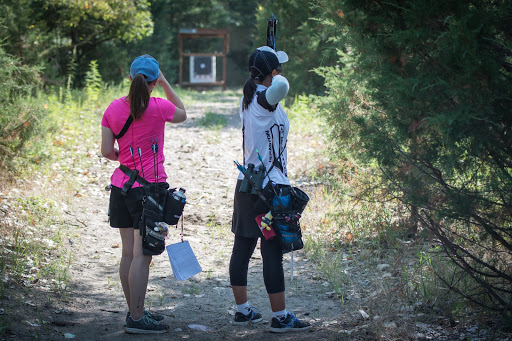 A Walk-Up target will include 4 arrows shot at different distances, beginning with the longest distance first. On a Hunter round, most of the Walk Up targets will have 4 walk up distances, however some targets will have just two markers and as with all targets, there is a sign at the beginning of each target that will designate the distances to be shot for that particular target.
Lastly, there is a Birdie target format to this round. On this target, you'll notice four targets in four vertical rows like in the Field round, however, you'll shoot all 4 arrows at a distance of 11yds rather than in a Walk Up format. Youth will shoot 11 yards also, while Cubs will shoot this target at a distance of 20ft.. All divisions will shoot this target at a 20cm face. A very important and often forgotten rule about shooting this target, is that you MUST shoot either from the top of your vertical column to the bottom OR from the bottom to the top, but they must be shot in order.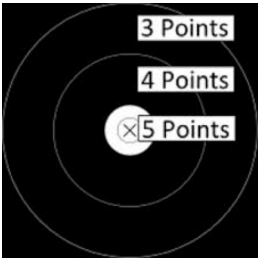 Scoring in this round is the same as with the Field Round, the center dot is worth 5 points. The middle scoring zone in black is worth 4 points and the outer scoring zone, again in black, is worth 3 points. The total number of arrows shot in a full round is 112 arrows with a total possible score of 560. The center X ring is counted as an X in all classes but the pro class and are used to break ties.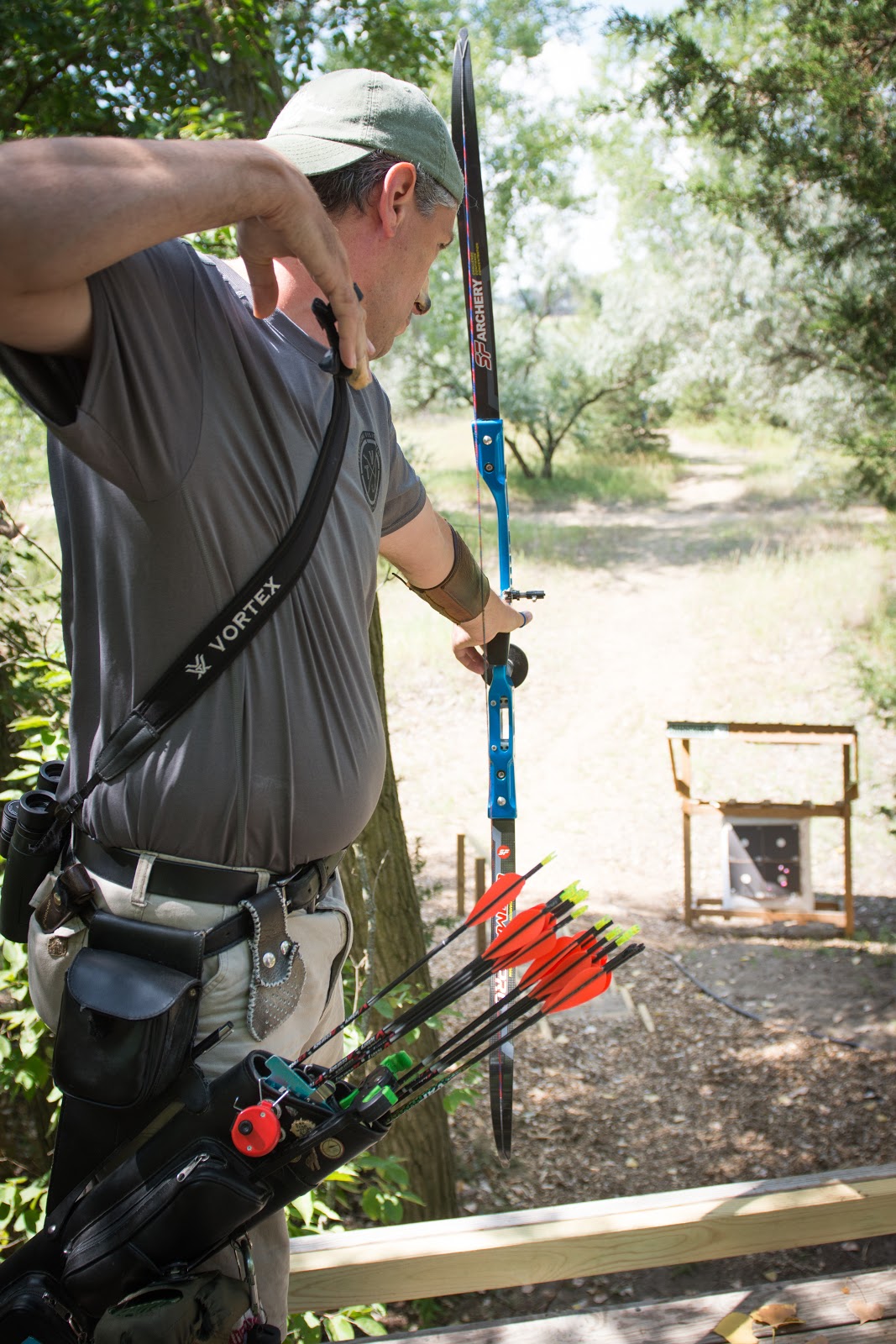 Remember that each course, or venue, that you choose to shoot will all shoot the same distances in a standard Hunter round. However, the uphill and downhill angles will likely change from one course to the next, so be certain you have a full understanding of how your bow shoots when shooting uphill and downhill. Understanding angle yardage cuts, proper shooting form, and footing will all play a vital role in your shot consistency. This year the Outdoor Field Nationals will be in Yankton, SD. If you're planning on attending this shoot, the majority of the targets are on flat surfaces, but there are elevated platforms and some terrain that can catch unprepared shooters off-guard. If you aren't well versed in understanding shooting angles and yardage cuts, you can listen to a podcast I did just a couple years ago with Jimmy Butts, a well known and decorated NFAA pro member, who knows his way around a field course very well. There you'll find a wealth of information about shooting uphill and downhill targets. I did that podcast in reference to shooting the Redding Western Classic Trail Shoot and bowhunting scenarios, but the same information applies. You can listen to that podcast below.
[audio mp3="/images/tinymce/007UnderstandingArrowDropC.mp3"][/audio]
The following is a list of all the standard distances for a Hunter round, along with the target sizes for those distances.
Adult Target Distances:
11 yds at a 20cm target face

14, 15, 17, 19, 20, 23, and 28yd shots at the 35cm target face

32, 36, 40, 44, and 48yd shot at a 50cm target face

41, 44, 48, 52, 53, 55, 58, 59, 61, 64, 65, and 70yd shots at a 65cm target face
Youth Target Distances:
11 yards at a 20cm face

14, 15, 17, 19, 20, 23, and 28yd shots at the 35cm target face

32, 36, 40, 44, and 48yd shots at a 50cm target face

40, 45, and 50 yd shots at a 65cm target face
Cub Target Distances:
20ft at a 20cm target face

10, 15, and 18yd shots at a 35cm target face

18, and 20yd shots at a 50cm target face

20. 25, and 30yd shots at a 65cm target face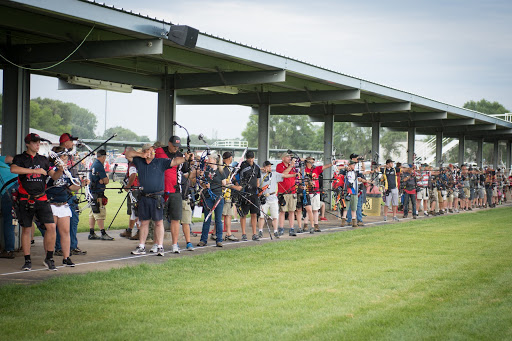 To register for the upcoming Outdoor National Field Championships in Yankton, SD from July 26th to 28th 2019, click this registration link.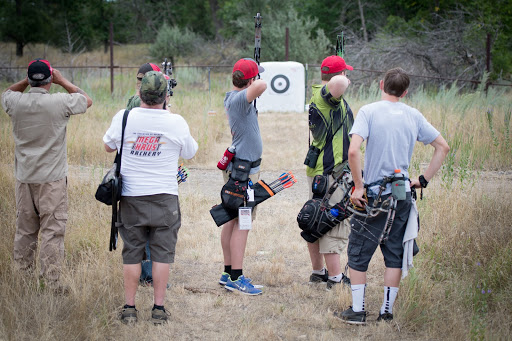 For more information in a video format, click here to view fellow NFAA pro, Chris Bee, explain the fundamentals of a Hunter round or watch below.
[embed]https://youtu.be/VbeLpCZjx6s[/embed]
About the Author: Rod White is the NFAA Bowhunting and Event Coordinator. In addition to providing online content and articles for the NFAA quarterly magazine, he also competes as a professional target and 3D archer. His target archery background includes winning a gold and bronze medal in Olympic archery. He has medalled in multiple national and world competitions while holding a variety of Olympic, World, and National records. His extensive list of bowhunting credentials including two two-hundred inch whitetails, 9 Boone and Crockett class whitetails, over 50 Pope and Young class whitetails, and several Pope and Young class elk, bear, mountain lion, mule deer and antelope. He's also owned his own outfitting businesses and worked several years as a bowhunting guide in Montana, New Mexico, Minnesota, Iowa, and Missouri.
Photo Credits: Jeff Sanchez, Bowdoc Archery