Stay up to date
NFAA

News
Mar 21, 2022
Indoor Nationals concludes in Louisville on Sunday, March 20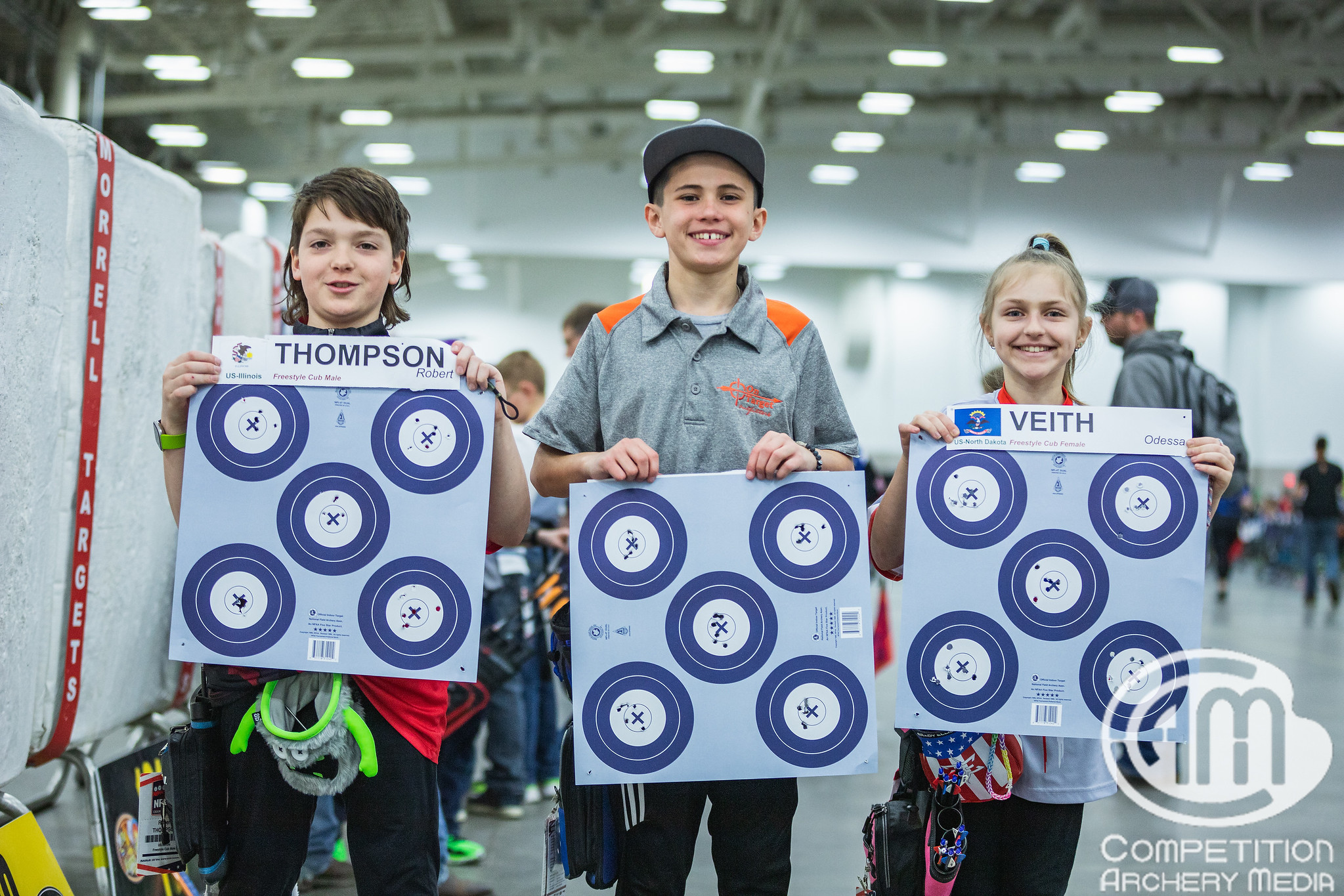 Over 1500 shooters from all 50 states of the USA, plus foreign archers from Canada, Denmark and the Netherlands, competed on March 18-20 at the 2022 Indoor Nationals in Louisville, Kentucky.
Professional archers started practice on Thursday and registration opened on Friday, which was also the first scoring day for the professional divisions.
While the pros finished on Saturday evening with the prize shoot-offs for the men's and women's titles, amateurs and youth archers continued through the end of lines on Sunday.
On Friday afternoon, the next generation of shooters had the opportunity to meet and mingle with the pros, getting to hear some of the best advice and take back home autographed targets with them.
The traditional Pro-Am also took place.
On Saturday, history was made at Indoor Nationals when Tanja Gellenthien, Paige Pearce and Liko Arreola all scored 600 points with 120Xs, becoming the joint first women to shoot perfect and contest the first main event Freestyle Professional Female shoot off for a championships title.
Gellenthien took it after four inside-out sudden-death ends.
The festivities on Saturday in Louisville continued when Kyle Douglas collected his third consecutive Indoor National Championship.
The Utah pro beat 15 other perfect shooters to take down yet another crown in just three rounds.
More than 74 divisions completed their events on Sunday at the Kentucky International Convention Center, with national indoor champions crowned from across the country.
Indoor Nationals will return to Louisville for two more years in 2023 and 2024.
You can find the complete results from this year's edition on Ianseo.