Stay up to date
NFAA

News
Jun 04, 2016
NFAA Indoor Nationals Makes Move to Cincinnati for 2017-2019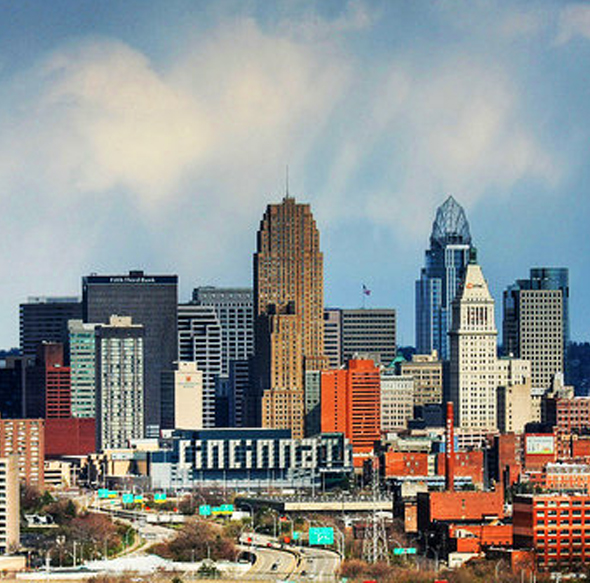 Yankton, SD-
The National Field Archery Association has chosen Cincinnati, Ohio as the 2017-2019 location for the Indoor National Championships. The Duke Energy Convention Center lends nearly 200,000 sq. ft of vendor and competition space, plenty of room for future tournament growth. Its downtown location is home to numerous hotels, restaurants and entertainment all within walking distance of the venue.
Dates:
March 18-19, 2017
March 10-11, 2018
March 15-17, 2019
"We are thrilled that NFAA has selected Cincinnati for the 2017-2019 Indoor National Championships," said Dan Lincoln, president and CEO of the Cincinnati USA Convention & Visitors Bureau. "Downtown Cincinnati is undergoing an exciting transformation, with new and renovated hotels, local restaurants and breweries, shopping and live music all within walking distance of the Duke Energy Convention Center. And when you combine our destination's momentum with the region's love for sporting events of all kinds, the 2017-19 attendees are sure to have an unforgettable experience."
"The location of the Duke Energy Center could not be more perfect for our event. There are multiple hotels within a block of the Center that are all connected via skywalk," commented NFAA President, Bruce Cull. "We have partnered with the city of Cincinnati to provide a large block of hotel rooms at extremely competitive rates."
The NFAA Indoor Nationals brings together the top NFAA archers from around the U.S. to shoot the iconic 5 spot, blue and white face. The tournament, now in its 37th year, was started in 1980 in Omaha, NE with just 500 attendees. It has called several cities home, including Kansas City, Tulsa and Louisville. Thanks to record growth, 1,925 archers competed in 2016 for a chance at a National title. After spending the last 13 years in Louisville, KY; recent construction on the Kentucky International Convention Center forced the NFAA to find a new venue. After an extensive bidding process, the NFAA Council voted to move to Cincinnati.
"We wanted to find a similar location to downtown Louisville," commented Cull. "We liked that our participants could park their car and not move it for the rest of the weekend. It was fun to walk through the downtown area and see archers everywhere. Downtown Cincinnati offers the same experience with even more to do.
"Plus," Cull exclaimed, "it's within a couple hours of Louisville. Almost 90% of our attendees drive to this event, so it was important to stay in the same area as the majority of our participants."
Click here for the NFAA block and the lowest, refundable* rates available. For assistance in booking your hotel rooms, please email housing@cincyusa.com.
*Must cancel reservation 24 hours prior to check-in.