Stay up to date
NFAA

News
Mar 12, 2022
Orissa Kelly to perform live at 2022 Indoor Nationals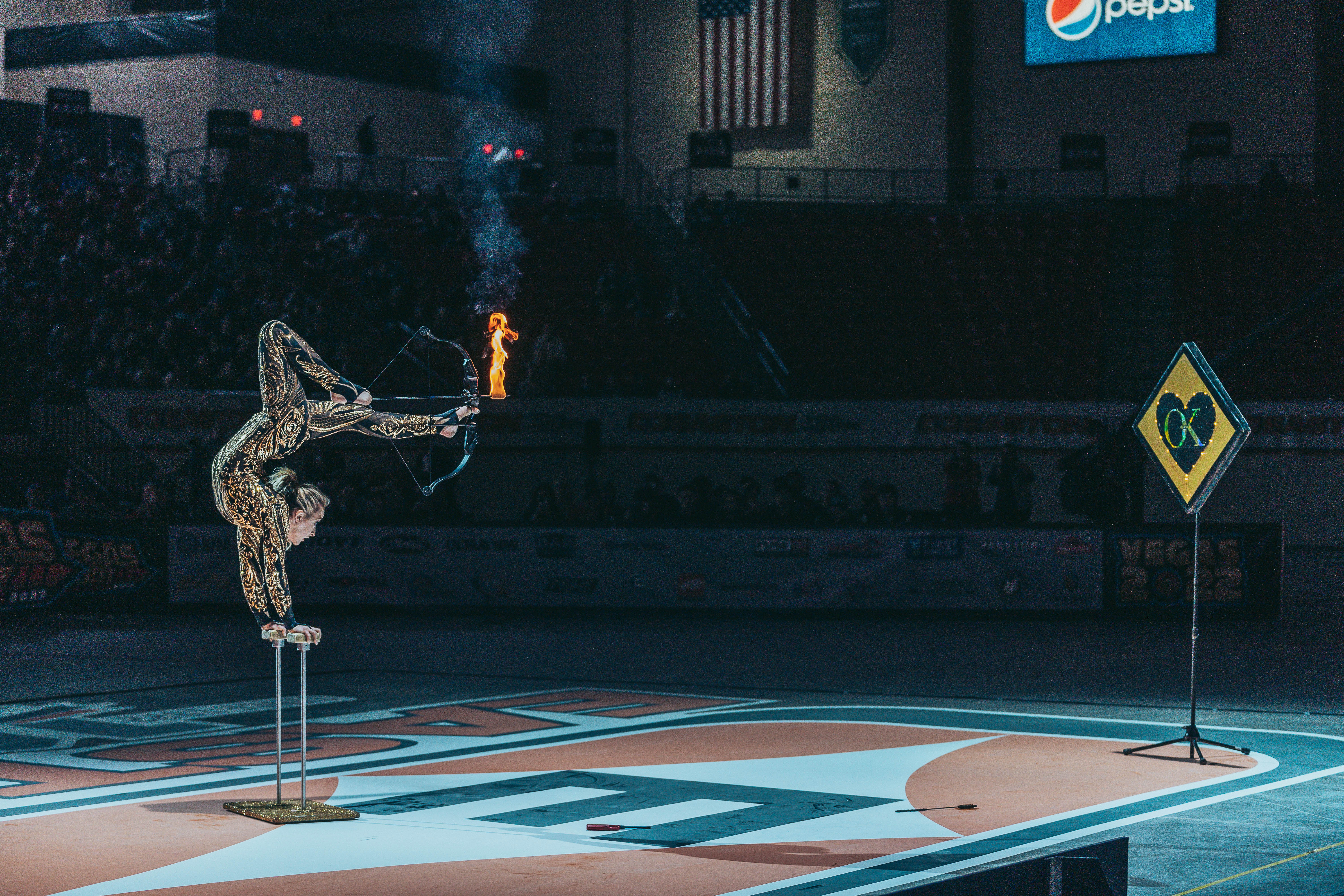 Gymnast and entertainer Orissa Kelly made her debut in front of an archery audience last February during The Vegas Shoot 2022.
Her foot archery show returns on Saturday, March 19 in Kentucky when she'll once again wow the crowd with her incredible feats of contortionism, balance and ability to draw a bow with her toes!
And this time there's an extra-special never-seen-before element planned.
Orissa performance will take place alongside Easton's 100-Year Celebration - a not to miss event with prizes, giveaways and exciting surprises.
You can also meet Orissa in person at her OK booth in the Trade Archery Show.
Check out Orissa's Instagram page ahead of her performance at the Louisville 2022 Indoor Nationals.