Stay up to date
NFAA

News
Mar 19, 2022
Over 30 professional shooters with perfect scores after day one of the 2022 Indoor Nationals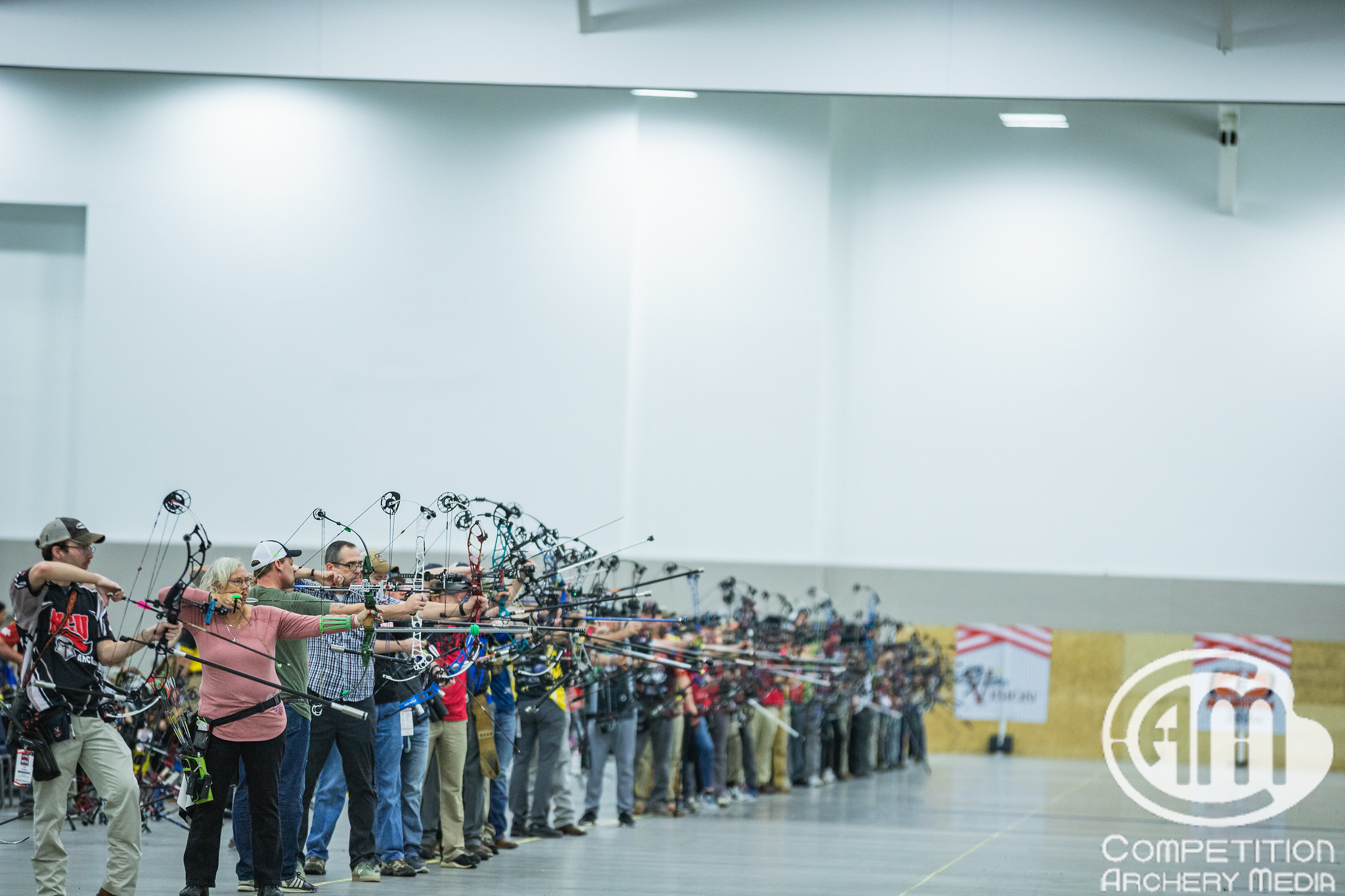 On the first day of competition at the 2022 Indoor Nationals in Louisville, Kentucky, a total of 36 shooters scored perfect 300 points with 60Xs across the six professional divisions.
The Freestyle Professional Male division had 31 of those 36.
The other all came in the Freestyle Professional Female division, courtesy Liko Arreola, Toja Ellison, Tanja Gellenthien, Paige Pearce, and Sharon Wallace.
All archers at Indoor Nationals shoot 120 arrows over two days of competition, 60 per day, for a maximum score of 600 points with 120Xs.
In the men's and women's Freestyle Professional divisions, shoot-offs are usually decided by whichever archers shoot perfect after day two on Saturday. Ultimately, any ties on Xs or points in the first three positions of each division are decided in sudden death finals at the end of the event.
Competition in Louisville continues on Saturday with junior and amateur archers joining the professionals on the line.
For full results visit Ianseo.