Stay up to date
NFAA

News
Feb 15, 2017
Record Attendance, Another Win for Mr. Perfect at The Vegas Shoot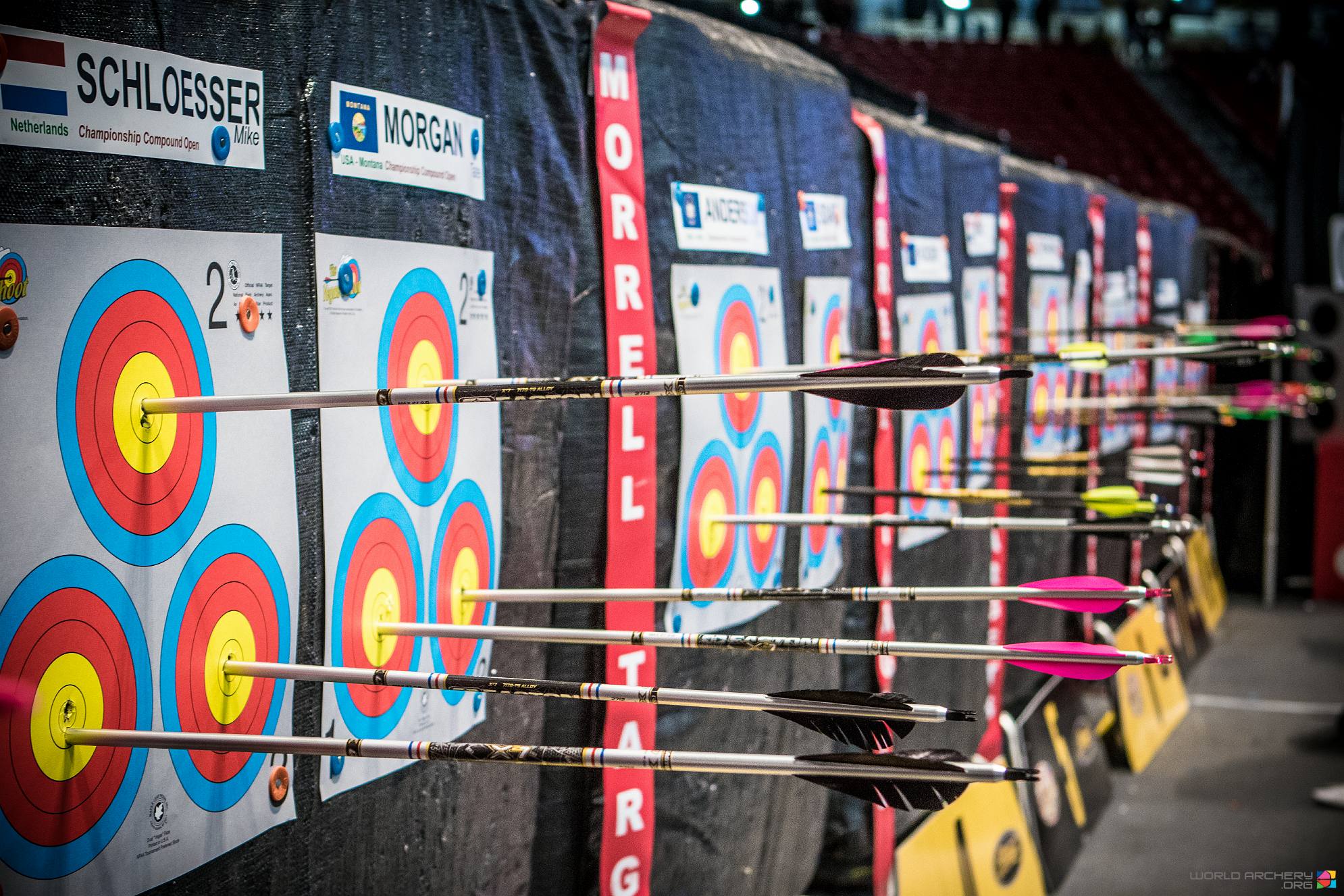 Even 51 years later, the world famous Vegas Shoot continues to be the largest world indoor archery tournament with nearly 3500 archers in attendance this year, breaking last year's record of about 3100.
Dutch archer Mike "Mr. Perfect" Schloesser claimed a 2nd Vegas Shoot title in the Championship Compound Open after previously winning in 2014. He walked away with the $51,000 prize plus sponsor contingencies.
"I was making good shots and that was my main porpoise in the finals and I achieved that," said Schloesser. "The Vegas Shoot is one of the toughest competitions to win in archery, it's very satisfying that I made it happen."
The Championship Open finals included 15 perfect 900-score shooters: Stephan Hansen, Mike Schloesser, Steve Anderson, Kris Schaff, David Houser, Mario Vavro, Glen Bordwell, Reo Wilde, Chris Bell, Tate Morgan, Jesse Broadwater, Justin Hannah, Paul Tedford, Chance Beaubouef, and Lewis Holmes III, plus Lucky Dog winner Dave Cousins.
For the first time, The Vegas Shoot's main championship was open to both male and female archers. Only compound women's world number one Sara Lopez entered and finished in 79th place after scoring 898, dropping a single point on each of the last two days.
"I wanted to challenge myself. In this competition the mental game is essential," said Lopez, the world's number one ranked compound woman. "What I really wanted to prove is that men and women can be at the same level in archery."
Denmark's Tanja Jensen won the women's championship division with 900 points over three days. She is one of three women to ever shoot a perfect 900 at the Vegas Shoot.
Other championship winners in Vegas included Brady Ellison in men's recurve, Sehui Park in women's recurve, Paul Penrod in compound senior, John Demmer III in barebow, Carson Sapp in compound young adult, and Jack Williams in recurve young adult.
Check out all of the results from this year's Vegas Shoot. The Vegas Shoot ran Feb. 10-12 at the South Point Hotel and Casino is Las Vegas, NV.