Stay up to date
NFAA

News
Mar 17, 2019
Teresa Pettit and Scott Wandersee tie the knot at Indoor Nationals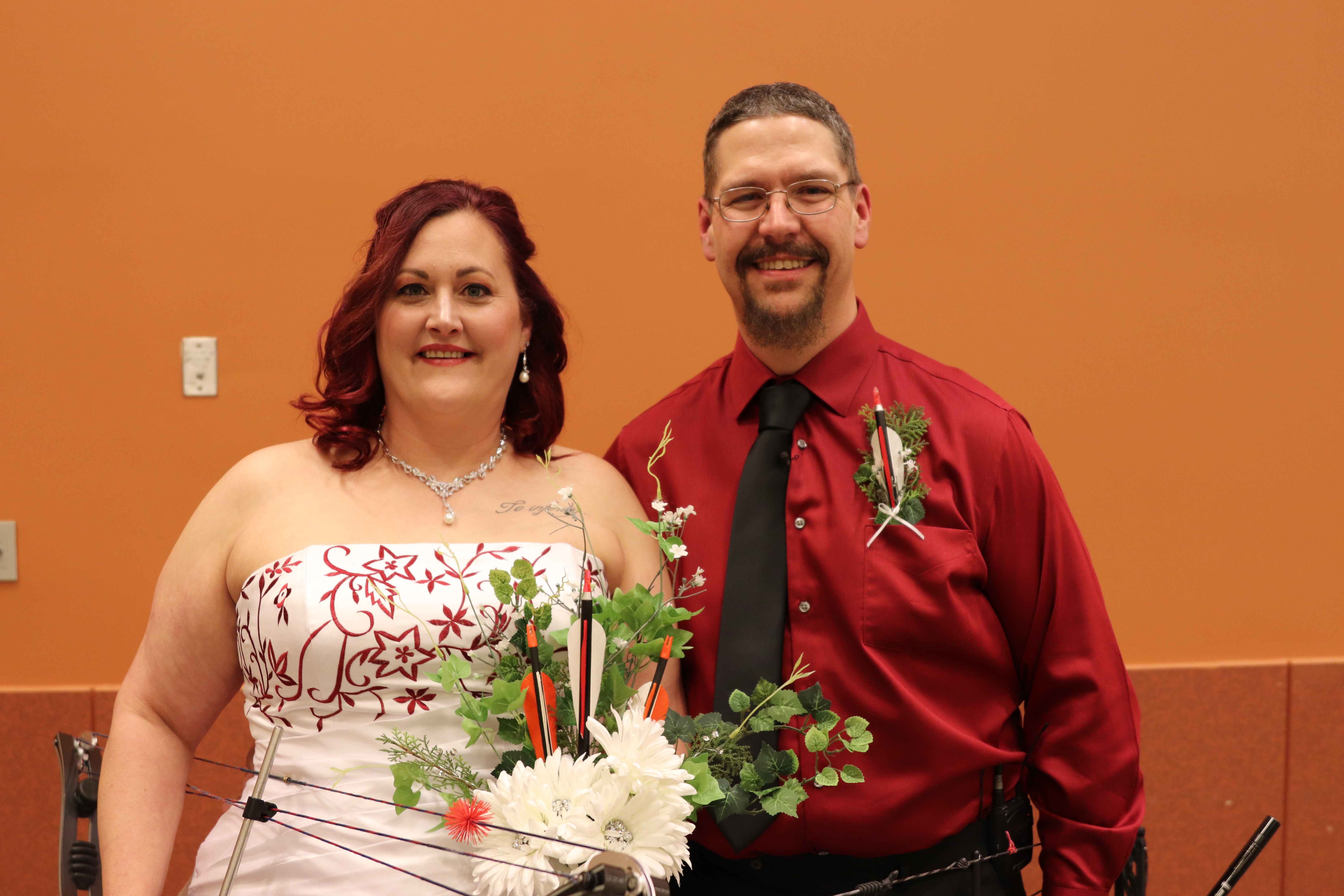 Barebow Adult Female archer Teresa Pettit and Freestyle Adult Male Scott Wandersee got married on Saturday night at the Duke Energy Convention Center, after the compilation of day one of competition at Indoor Nationals.
"We fell in love with archery first and then each other. We met through archery, shared our first kiss after an archery event and he surprise proposed to me in the middle of a head-to-head shoot," said Teresa.
"Archery has been the base and foundation of our relationship and will continue to be so. We decided Nationals would be the best place to seal the deal. We had an officiant and a photographer booked and ready. We are super excited!"
Teresa and Scott said their way to Indoor Nationals wasn't as easy as planned due to a delayed on their train that left from Fargo, North Dakota. Instead, they got to Cincinnati by Uber.
"There was an incoming blizzard there. The train was delayed a couple of hours and by the time we got to Chicago, our connecting train had left," she said. "They offered to put us over night but there was no guarantee that we could make it to Cincinnati by Friday to get a marriage license to get married today."
After trying different options, the paired took what ended to be the best decision: Uber.
"We paid an Uber from Chicago to get here in Cincinnati!"
Cincinnati's was Teresa's first Indoor National and will now have a special meaning for both of them.