Stay up to date
NFAA

News
Jun 02, 2016
The Vegas Shoot Signs Four-Year Agreement with the South Point Hotel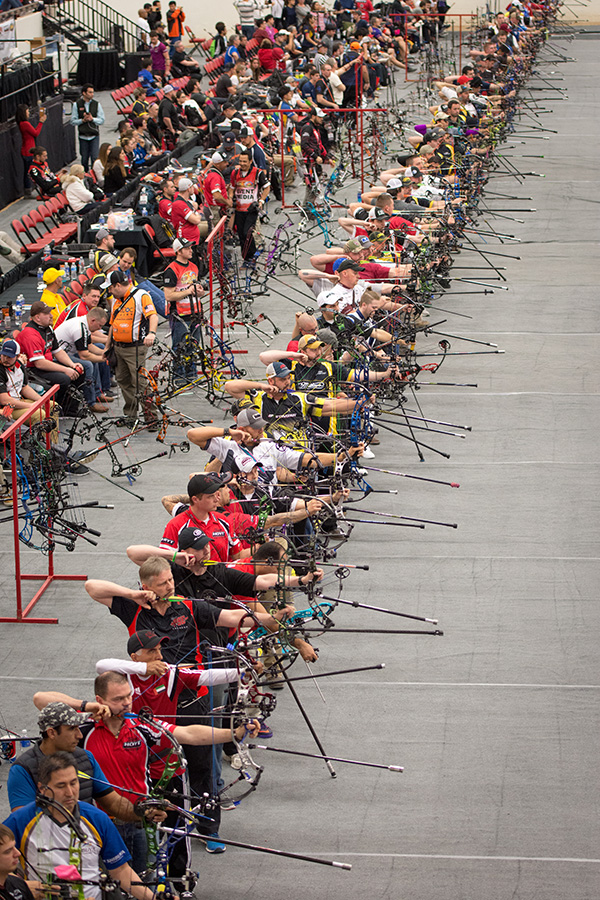 Las Vegas, NV-
The National Field Archery Association Foundation (NFAAF) has signed an agreement for an additional four years at the South Point Hotel and Arena for the 2017-2020 Vegas Shoot.
Dates:
February 10-12, 2017
February 9-11, 2018
February 8-10, 2019
February 7-9, 2020
"The South Point has become an excellent venue for our unique set up. They have been able to accommodate our incredible growth and are providing us even more convention space for 2017-2020," commented Bruce Cull, The Vegas Shoot President. "They provide a little bit of everything for our wide age range of participants with 11+ restaurants, bowling alley, movie theatre, casino, salon and spa, the list goes on. We are proud to provide a family friendly environment, just off the Strip."
2017 will mark the sixth year the South Point Hotel and Casino has hosted the famous Vegas Shoot. The Vegas Shoot, known as the largest and most prestigious indoor archery tournament in the World, has grown from 1,600 archers to over 3,000 archers during its tenure at the South Point. Throughout its 50 year history, The Vegas Shoot has had homes at iconic venues around the city, including the Sahara Hotel, Las Vegas Convention Center, Thunderbird Hotel, Desert Inn, Tropicana, Sands Expo Center and the Riviera.
"We are excited to continue our relationship with archery," praised Maureen Robinson, Director of Sales at South Point. "We are amazed every year at the growth of the event. The Vegas Shoot has grown to our largest non-equestrian weekend and we look forward to seeing its growth over the next four years."
The 2017 hotel block is now available at the South Point Hotel, enter Group Code NFA2017. For booking assistance, please call (866)-791-7626.
The international event attracts novice to Olympic archers from around the Globe and includes 3-intense days of no error competition. The Vegas Shoot offers the World's largest indoor purse with a 2016 payout of over $350,000 in cash and scholarships. 2017 registration will begin in August 2016 and is open to all levels and ages of archery participants, from beginners to professionals.
"After an unbelievable 50th anniversary event, we are already looking at how we can top it in 2017," exclaimed Cull. "We are always striving to make each year better for the shooters, spectators and vendors. We are excited to set the precedent for our next 50 years."