Stay up to date
NFAA

News
Feb 11, 2018
Vegas Shoot awards its 36 titles to junior shooters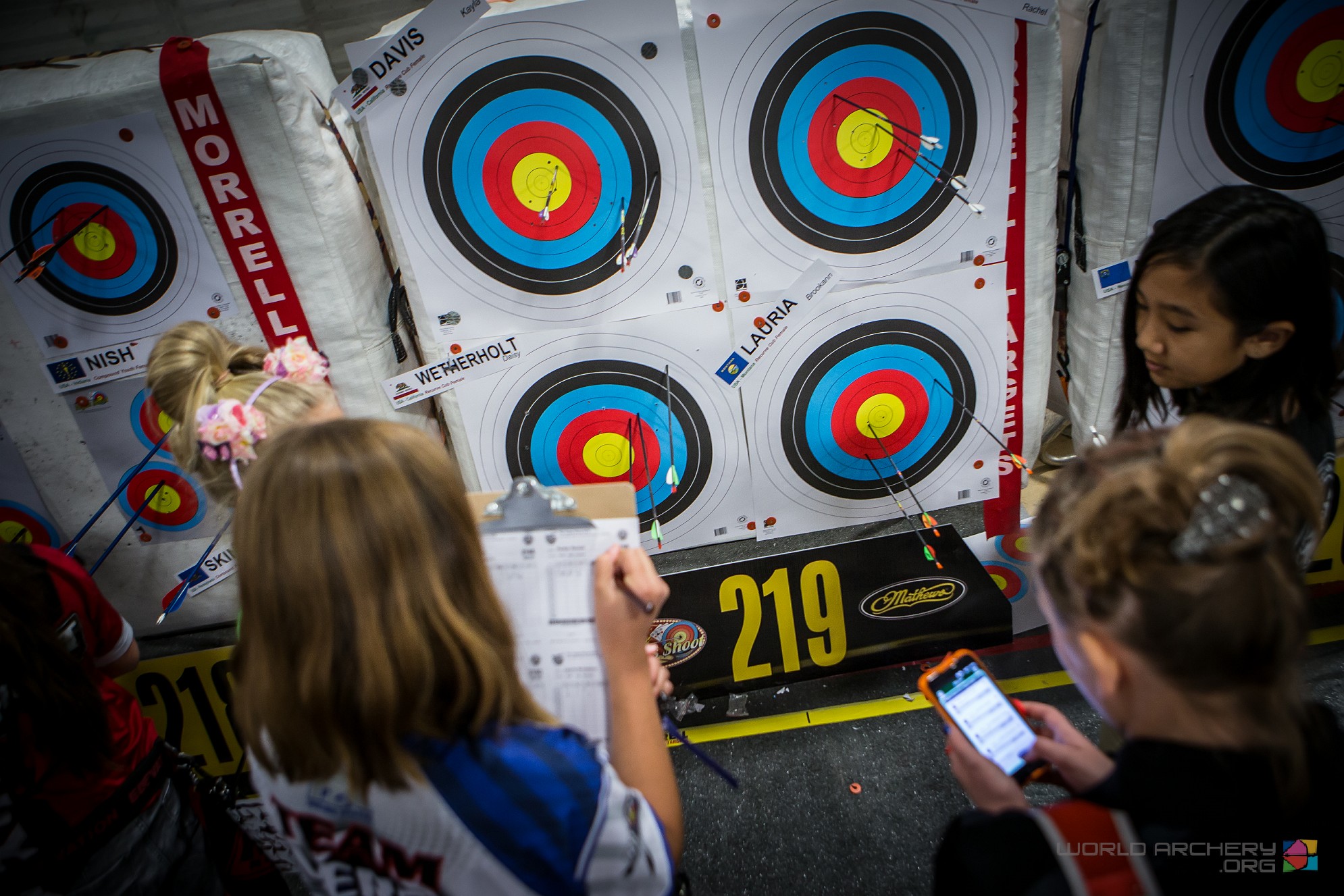 Twelve divisions finished after competition day two at The Vegas Shoot 2018.
Junior and cubs divisions competing at the Vegas Shoot 2018 decided their medalists after 60 arrows and two days of competition.
"This is my first experience at The Vegas Shoot and it was a bit different for me because of the whole environment, but I came here, shot very well and won," said Dallas Jones, recurve young adult male Champion, who posted 584 out of a possible 600 points.
"It's been a great experience, so I'm definitely expecting to come here next year again."
The youth and cub divisions shoots 30 arrows each of the first two days of competition. Winners are decided based on scores, but if there's anyone tied at the top, they go into a shoot off to decide the positions.
Sebastien Huynh, recurve cub male champion, added: "I feel great about winning today. It's my second time getting gold at The Vegas Shoot, so what can I say? It's been a second good experience."
Perfect score
After day 2 of competition finished, only 19 men in the compound open division and one compound women were still clean after 60 arrows.
In The Vegas Shoot's 52-year history, Mary Hamm, Sarah Lance and Tanja Jensen are the only three women to ever have shot a perfect 900 points.
The Lucky Dog and the Championship shootdowns all take place at the end of day three of competition.
Follow live results from The Vegas Shoot 2018 at info.worldarchery.org. Full coverage on NFAA website, The Vegas Shoot Facebook page, Twitter and Instagram.